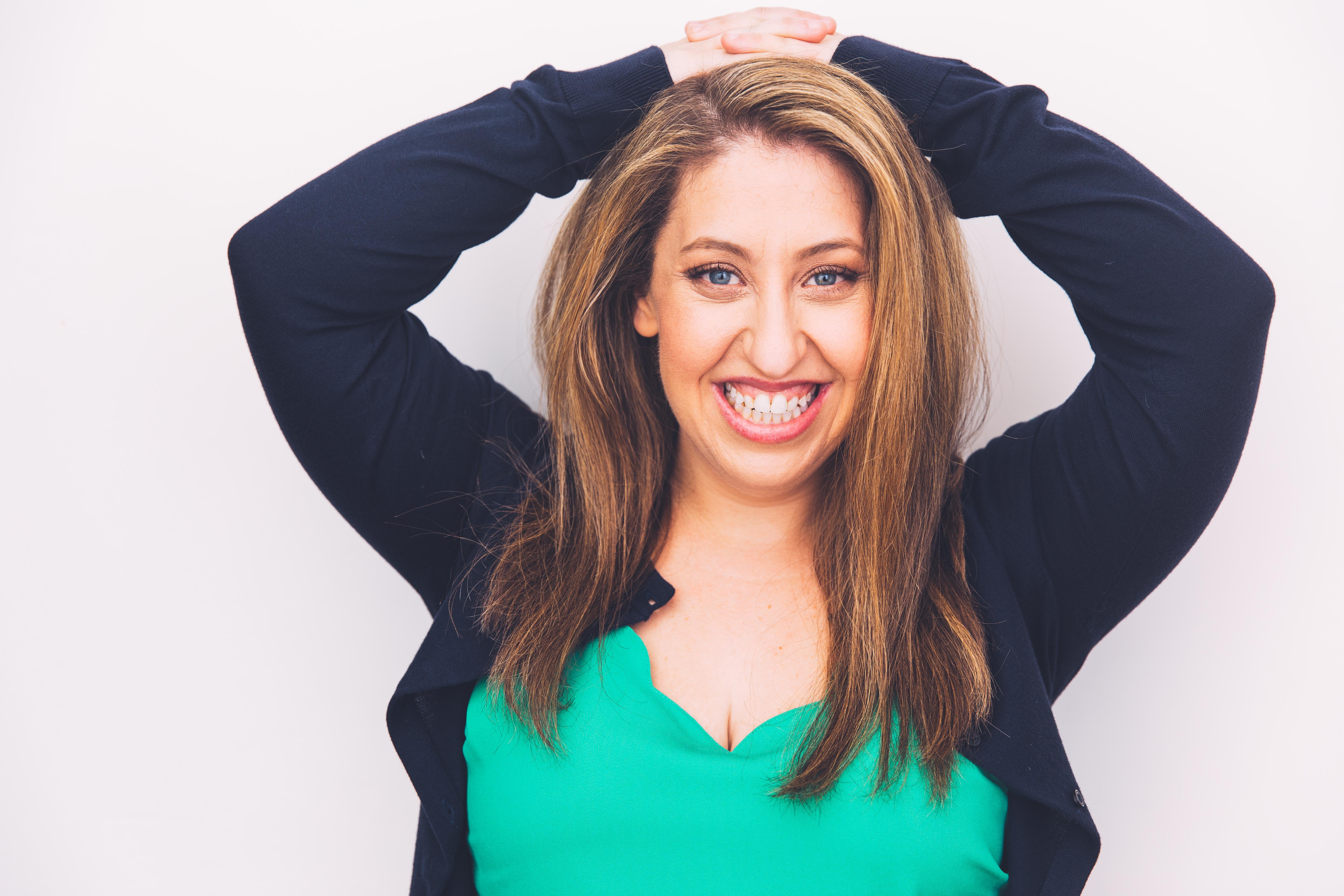 Pamela Schuller One-Woman Comedy Show October 16, 5:00 p.m. - 6:30 p.m.
We are thrilled to announce that Pamela Schuller (RPS class of 2005) is coming to Rock Point School this fall to perform! As a teen, Pamela Schuller had the worst diagnosed case of Tourette Syndrome in the country, a touch of Obsessive-Compulsive Disorder, and a whole lot of pent-up anger. She spent years depressed and wishing her differences away. Over time, she started looking at her life differently and turned her obstacles and challenges into the very fuel that propels her.
Rock Point School was part of her journey toward self-acceptance and discovering how she could make a difference. Pamela describes her RPS experience this way, "Rock Point supported me as I figured what I loved about myself and cheered me on as I continued to set my goals higher. It was there I learned that even though I was just a teenager, I had the capacity to make positive and lasting change in my community."
Now an internationally known disability and mental health advocate and professional stand-up comedian, Pamela's stories of growing up in a body she had no control over are engaging, powerful, a little bit heart-wrenching, and unapologetically funny.

She holds a BA in Psychology and Youth Outreach Through the Arts and an MA in Child Advocacy and Policy, and post Masters certificates in Executive Coaching and Leadership in the Digital Age from MIT.
Pamela has spoken and performed in seven countries, in every state in the US, and for more than 90,000 kids, teens, and professionals. She teaches kids and teens to be proud of who they are, communities to be deeply inclusive, and teams to be innovative and learn to make smart, bold moves. She can be seen on Buzzfeed, Doctor Mike Videos, NBC, and SiriusXM and she has worked on inclusion and accessibility with Disney, Google, Wells Fargo, and United Airlines to name just a few.
We have limited seating in order to create enough space for social distancing. All attendees must show proof of vaccination and wear a mask while at Rock Point School. We thank you for your cooperation and look forward to laughing with you on October 16th! Register using the button below.