Head of School's Welcome
A message from C.J. Spirito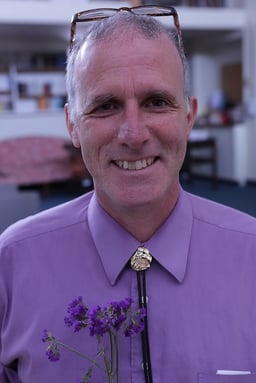 Greetings and Welcome to Rock Point School
Every day at Rock Point School, students face and overcome new challenges, learn about the world and themselves, and work together to have fun and grow, individually and as a community. While these intangibles are difficult to convey through a website, we hope you will take the time to check ours out and learn about our school!
I have worked at Rock Point for twenty-five years, and every single day presents a new and different experience. I am proud to work with creative, individual students, who are so willing to take risks, as they explore the second chance they have been given at our school. I am also proud to count myself among a staff that is dedicated, hard-working, fun, and passionate. Here's a Welcome Video from the staff.
I'm always thinking about both what's new and what works in education. Click here to see my latest article.
I would like to invite you to visit us and experience Rock Point School for yourself in real, not virtual, time. This is a wonderful community full of creative, interesting, determined students who are working hard pursuing a new direction in their lives.Please come and meet us and see if this school is the right place for you to do the same.
Yours sincerely,
C.J. Spirito
Head of School