When you give to Rock Point School, you provide transformational opportunities for all Rock Point students.
At Rock Point School, students are immersed in a community that nurtures creativity, independence, and personal growth; encourages them to take risks in a supported environment; and prepares them for the future successes and challenges they will face after Rock Point School.
As an independent school, Rock Point School relies on tuition dollars and the generosity of the community to fulfill our mission. Each year, our community's collective contributions provide us with financial flexibility to enhance our programs and enrich our student's educational experience.
Your most generous gift is a commitment to the safe and encouraging environment that allows our students to grow personally, intellectually, emotionally, and spiritually.
Every dollar counts. Every gift matters. Every donor makes a difference.
Want to learn more about how you can make a difference?
Contact us anytime at (802) 863-1104. We would love to hear from you!
Rock Point School is a registered 501(c)(3) nonprofit institution. Any donations made to the School are tax-deductible to the extent provided by law. Our Tax ID number is 03-0185809.
Other ways to give
Checks: Make your check payable to Rock Point School and mail to: Rock Point School 1 Rock Point Rd. Burlington, VT 05408
Donor advised fund: When giving through your Donor Advised Fund, please specify Rock Point School Tax ID number 03-0185809.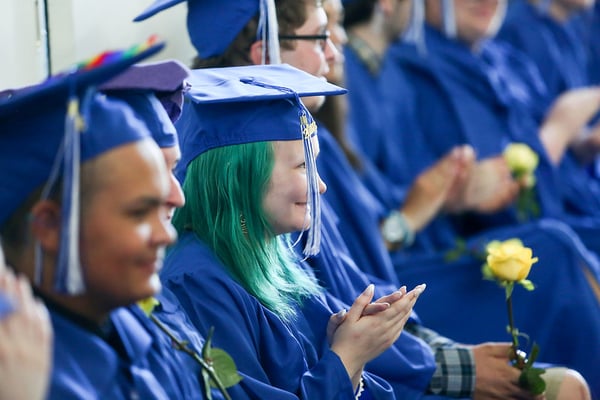 Employer Matched Donations: Maximize the impact of your gift by having it matched by your employer. To do this, you must first make your gift, then fill out your employer's matching gift form and submit it to Rock Point School.
Gifts of stock: When transferring gifts of stock, donors or their brokers must contact Rock Point School at (802) 863-1104 and provide us with the following information: the donor's name, the name of the stock, and the number of shares. This will allow the gift to be processed quickly and accurately.
Planned giving:
Planned giving includes donations provided through wills, trusts, gifts of life insurance, retirement plan assets or property.If you would like more information, please contact us at (802) 863-1104. We would also be happy to coordinate with your financial advisor.