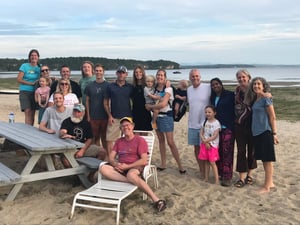 Rock Point School is a place where remarkable adults come together to foster growth in an extraordinary group of young people. The values of self-knowledge, caring, and community that we nurture among our students also inform our staff culture. We care for one another and support each other to do the best work we can for our students and our community. This environment keeps staff members returning year after year, and it is also great place for professionals to learn and grow.
We are currently hiring Residential Educators. Click the link below for more information and to apply.
Rock Point School is an equal opportunity employer. We celebrate diversity and are committed to creating an inclusive environment for all employees.