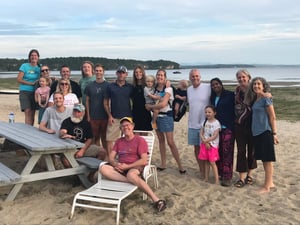 Since its founding in 1928, Rock Point School has been a place where remarkable adults come together to foster growth in an extraordinary group of young people. The values of self-knowledge, caring, and community that we nurture among our students also inform our staff culture. The long tenure of many of our staff members is a testament to the rewarding nature of work at the school.
We are seeking a Part-Time Bookkeeper to start training in December and begin work in January! Click here for more information and to apply.
Rock Point School is an equal opportunity employer. We celebrate diversity and are committed to creating an inclusive environment for all employees.