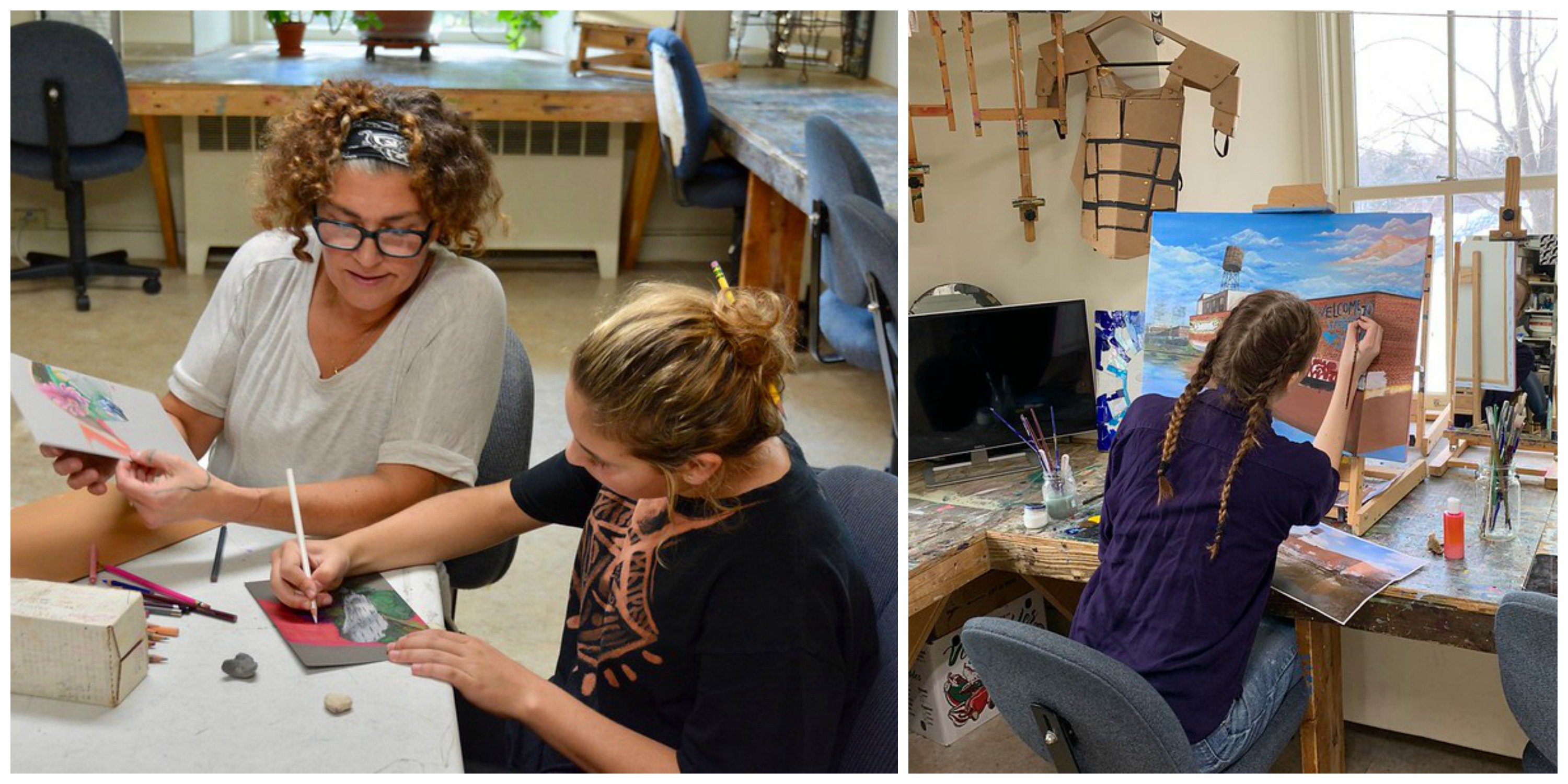 We believe that art education helps students develop not only their knowledge and skills in the arts, but also their self-knowledge and social skills. Art provides a forum for safe expression, communication, exploration, imagination, and cultural and historical understanding. The goals of the Art Program are to expose students to the development of art and ideas about art through time; to teach students how to use and care for various art materials and supplies; and to allow and encourage students to connect with their creative instincts.
Additional goals of the Art Program are as follows:
to give students a written and visual vocabulary with which they can communicate about art
to help students connect the world of art to the ideas and themes in other parts of the curriculum
to provide time and space for students to develop their skills and techniques
to provide time for, and to encourage, students' participation in community art activities.
Building an Art Portfolio
All students work on building a portfolio from their first day in class, both as a record of their own development as artists, as well as for those who aspire to go to art school.
For some samples of the art created at Rock Point School, check out our online portfolio of student art.
Art Instruction
Students who are new to art, or who do not yet see themselves as capable artists, take Foundations in Art. In this course, we expose students to the fundamentals of the creative process, the names of different techniques and media, and the role that art has played in history and culture.
Students who are more experienced and interested in art take Portfolio Development, a mixed curriculum that aims to help students develop their skills and habits for being life-long artists. Sometimes, this means preparing their portfolio to submit to art schools and guiding them toward studying art after high school; sometimes it simply means helping them nurture what will be a life-long hobby. Portfolio Development covers instruction in traditional drawing, collage, painting, watercolor, printing techniques, and an introduction to nontraditional mixed-media and up-cycled art.
Student Art Portfolio
Examples of students at work and student artwork produced either during art class or the afternoon arts program.