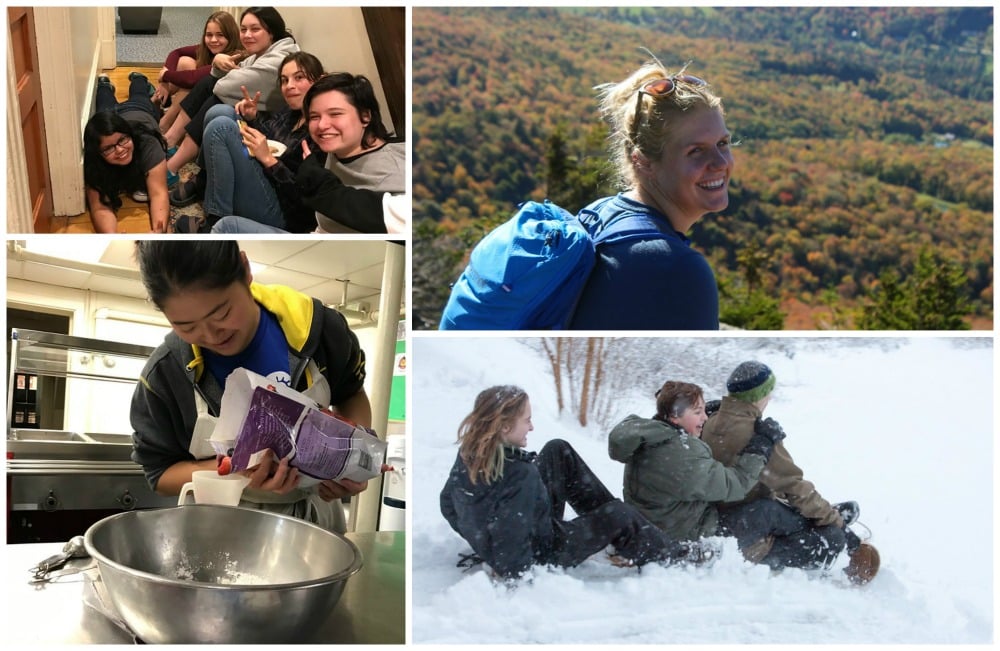 Living at Rock Point School is fun, rewarding, and hard work. As a close-knit community, students are able to be authentic and decide how they want to interact with the community around them. The small community provides our students with a comfortable setting to nurture friendships and build skills to become leaders and prepare themselves for life after RPS.
Our dorms are located in our historic main building, which was built in 1888. Because of this, each room is unique. Students live in single or double rooms and there are two apartments on each floor for Residential Educators. A common favorite dorm activity for students is playing with the pets that also live in those staff apartments! Occasionally, our Residential Educators host group activities in their apartments like "spa night," crafting time, or a pet birthday party.
Our Residential Educators have lived varied and adventurous lives before coming to Rock Point School and offer a range of opportunities for students to experience new things and ways for them to come out of their comfort zone. These opportunities allow students to learn about themselves, how to relate to others, and how to live a healthy and balanced life.
Some examples of activities in the Dorm Program are:
Sports like hiking, skiing/riding, rock climbing
Community events like local art shows, poetry slams, or musical events, or Coffee houses
Store Trips/ Mall outings
Physical Education class
Trips to Montreal and other surrounding states and cities
Life Skills class where students practice things like budgeting, cooking, stress management techniques, and changing a tire
Working together to keep our space clean and manageable (Work Crews and room cleaning)