Administration and Support Staff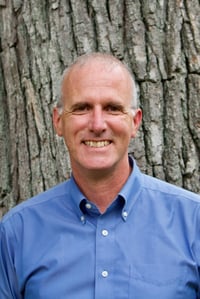 C.J. Spirito – Head of School – Came to Rock Point School in 1990
C.J. committed his professional life to Rock Point School. After graduating from St. Michael's College he has worn many hats at the school: Dorm Staff, Director of the Dorm, Dean of Students, Assistant Headmaster, and now Head of School. He is starting his 30th year at RPS, 9th as the Head of School. C.J. finds meaning in calling the community together and guiding students and families during the tender and vulnerable times in their lives. He thrives on supporting the underdog and finding light wherever we can, whether that is helping struggling students find their voices, coaching families to improve communication, or creating Wiffle ball fields where people can play together. C.J. loves working with students to co-facilitate Reflections, a 45-minute student gathering to consider what we can wonder about and how we can best live our lives.
B.A. St. Michael's College
M. Ed. School Leadership St. Michael's College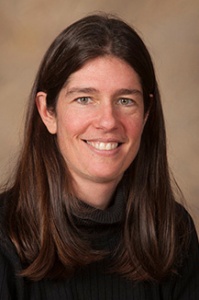 Ryan Weiland – Dean of Students – Came to Rock Point School in 2000.
Ryan came to work at Rock Point School as a dorm staff. After four years she became the Director of the Dorm and then in 2011 became the Dean of Students. Ryan loves working at Rock Point School because the interesting, challenging and funny kids constantly keep her on her toes. She especially enjoys helping young people to identify their passions and their strengths and to develop them. Outside of RPS, Ryan enjoys skiing, playing and watching sports, listening to live music and being outside. She lives on campus with her husband Bryan and sons, Isaac and Oliver.
B.A. Psychology with a minor in Sociology, Skidmore College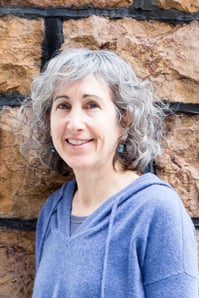 Hillary Kramer – Director of Admissions – Came to Rock Point School in 2003.
Hillary joined Rock Point School after working for years in the legal field and with youth in a social services setting. She has loved working with teens and families and is very pleased to be continuing that work here at Rock Point School, accompanied by her little dog Bosley – king of the admissions department! Contact her with any questions about admissions at hkramer@rockpoint.org.
B.A. Political Science, University of Vermont
J.D. Hastings College of Law, University of California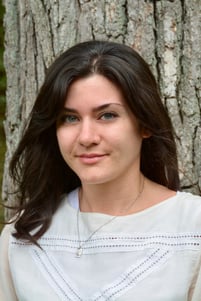 Laura Abrams - Admissions Associate - Came to Rock Point in 2018
Laura earned her degree in Art Education after deciding that education was the perfect fit for her experience in art and her ambition to serve her community, particularly those facing challenges on their path to learning. Laura has years of experience volunteering in hospitals, helping families and individuals transition through difficult life situations, and worked as a camp counselor. Laura hopes to share her love of design, baking, humor, wellness, and Vermont nature and beauty with the Rock Point community.

B.S. Art Education, University of Vermont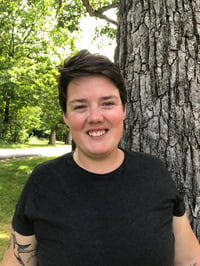 Mo Reilly –Director of Community Development

– Came to Rock Point School in 2017
Mo has recently returned to Burlington after five years working in nonprofit organizations in Boston. In her most recent job she managed the biggest volunteer program in Massachusetts at Cradles to Crayons. Her professional experiences have all had at their core a desire to improve organizations, build community, and help people achieve their goals. She is excited to bring her skills and passions to Rock Point School. When she is not managing the office at RPS, Mo can be found cooking, gardening, hiking, and exploring Vermont with her dog Maggie.
MPA, University of Vermont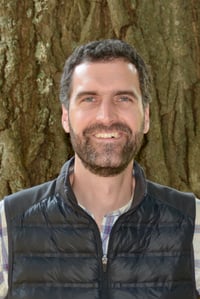 Chris Howell - Director of Finance - Came to Rock Point in 2018
Prior to Rock Point, Chris worked as a business strategy consultant and ran a culinary tour business. Chris also serves on the boards of Slow Food Vermont and Wild Gift, a wilderness-based fellowship for social entrepreneurs. Chris lives with his wife and dog in Essex and spends his free time gardening, mountain biking, and skiing.
BA, Middlebury College
MBA, University of Vermont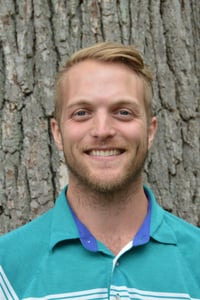 David Boggs - School Nurse - Came to Rock Point in 2018
David started nursing in Virginia and has been working at the UVM Medical Center in Critical Care for a few years. For three summers, he worked as the nurse at a summer camp and became interested in working with young people. In his spare time, David loves being outdoors, hiking, running, and swimming. At Rock Point, he is looking forward to getting to know students, and joining such an intentional community. David lives in Burlington with his partner and their dog, Elsa.
B.S.N George Fox University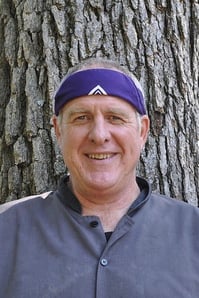 Kevin Douglas – Director of Food Services – Came to Rock Point School in 1994
Kevin did his internship in Vail, Colorado from 1975 – 1979 at Vail's landmark restaurant The Red Lion Inn. He then worked at Sea World in San Diego, worked in Manhattan for a year, and then moved to Vermont. He was the head chef at the Wobbly Barn Steak House in Killington (1979-1984), chef and kitchen manager at Perry's Fish House (1984-88), and General Manager of Shanty on the Shore (1989-91 and 1992-93). Kevin is a firm believer in using local and organic ingredients in the school kitchen wherever possible. He loves leading field trips to the local farms to meet the farmers who supply food to the school.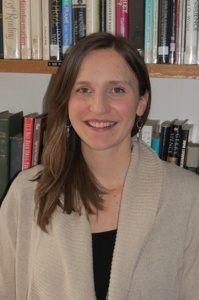 Molly Huddle Coffey – Marketing Coordinator – Came to Rock Point School in 2004
Molly started as a Residential Educator and became the English Teacher in 2006. After many years as a classroom teacher, Molly's role began to shift and in 2014 she decided to take on Marketing and technology work at the school. Molly loves being outside and reading novels, often at the same time. She lives in Winooski with her husband, their two young daughters, and a sweet dog.
B.A. English Literature, College of William and Mary