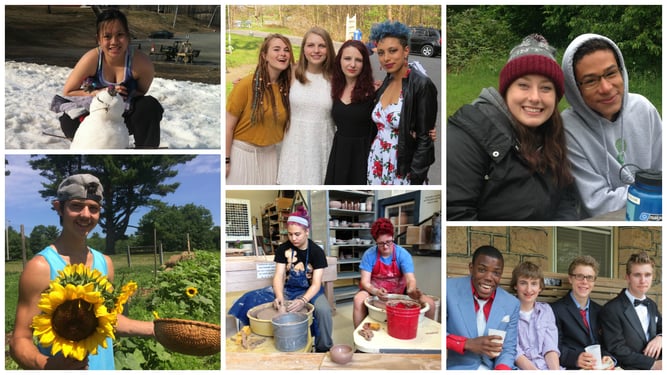 Our Students
Rock Point School students are creative, self-aware young people who have found themselves off track personally and/or academically and are ready to make positive changes to build fulfilling, healthy lives.
Our students come from all over the country and from a wide range of backgrounds. Many choose Rock Point School after becoming disillusioned with large, impersonal high schools. Some come to strengthen their skills for living harmoniously with others.
When students arrive at Rock Point School, what they have in common is their desire to grow, despite apprehension about facing the challenge of looking at themselves honestly, learning to love what is good and improve what needs improving.
When students graduate from Rock Point School, what they have in common is new found self-confidence, positive direction for the next phase of their lives, and a clearer sense of what is real and good inside themselves.