Our Campus is located just two miles from downtown Burlington, yet when you pull into the gate it feels like a wooded retreat.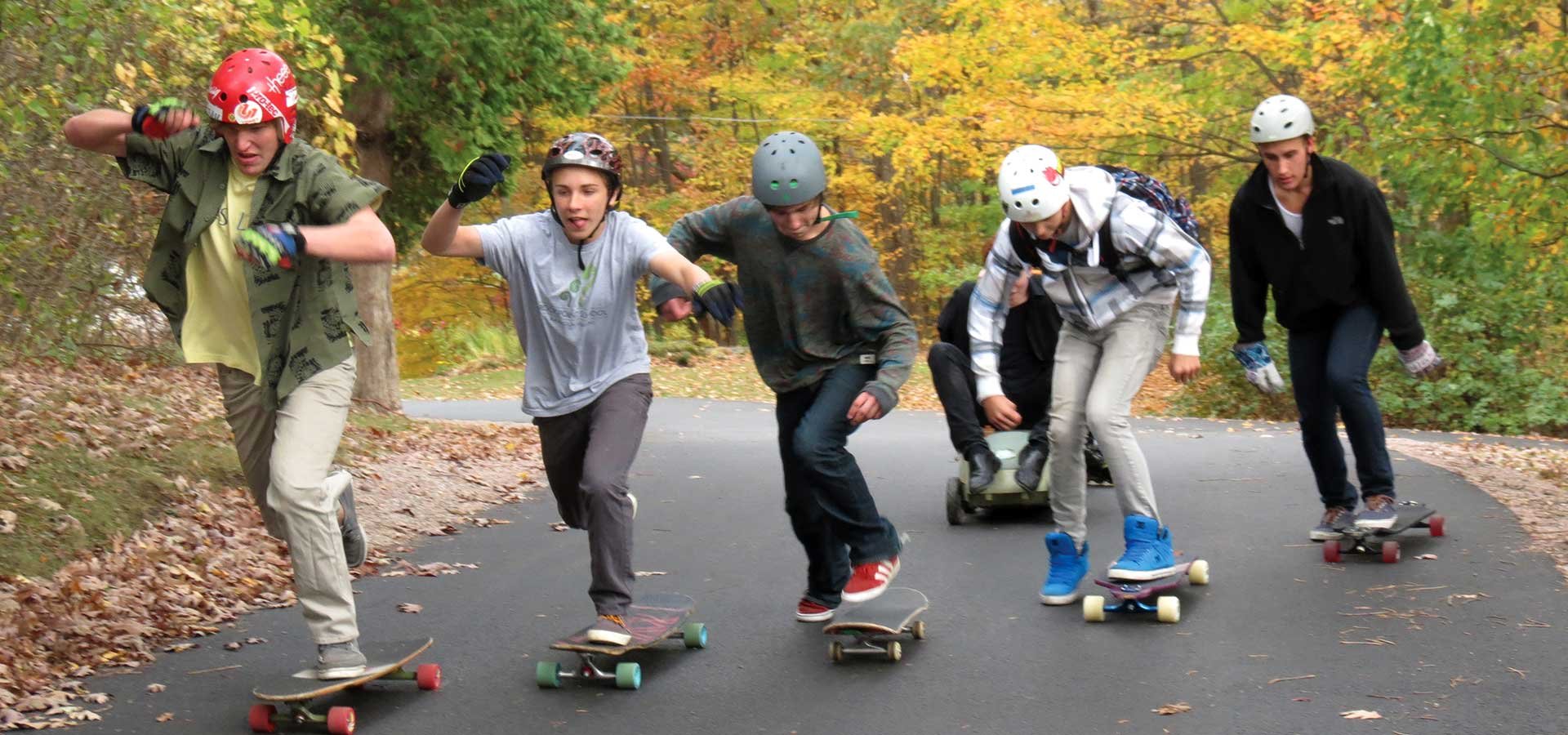 Main School Building
Our main school building was originally built in 1888 and maintains much of the original Gothic character, including a chapel space featuring original Tiffany windows. Our newer wing features classrooms and open library space.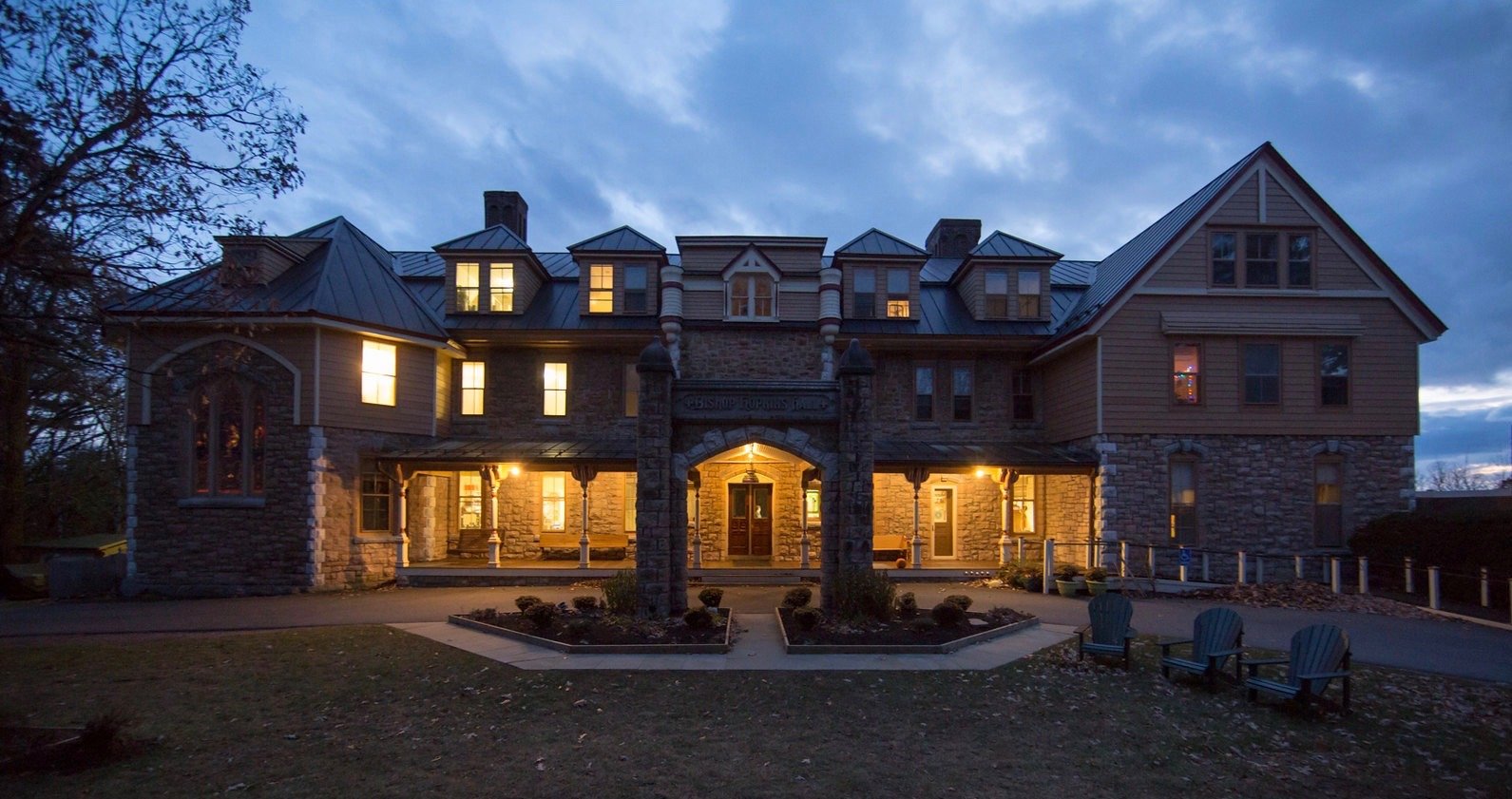 On our 130-acre campus, you can find community gardens, a hoop house for growing vegetables, an apiary, and a sugar house for making maple syrup. Students can be involved in gardening during Summer Session and throughout the year. In the fall, students learn about bees and pollinators while visiting the apiary and collecting honey. Starting in February, we set up buckets to collect sap for maple sugaring and boil sap often through April.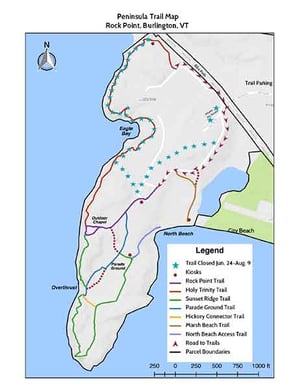 Another unique feature of the campus is our solar field and the pollinator meadow beneath it. The solar panels were built in 2011 and have provided more than enough energy to power the school. In 2018, an effort began to create a pollinator habitat in the solar field to help preserve native plants and pollinators, while maximizing the use of the space.
We have almost three miles of wooded trails and a cross country ski track for the winter. These trails are used by students frequently during Physical Education, or during the recreational time on the weekends.
Located on Lake Champlain, our campus features one sandy beach and two rocky beaches perfect for skipping stones. During Summer Session, students take daily swims in good weather and during the school year we enjoy watching the lake change with the seasons.
One of the highlights of being at Rock Point School for many students is that you can take advantage of all of the things Burlington has to offer - a vibrant arts scene, public events on college campuses, great shopping, a beautiful bike path, and more - while still having a quiet, relaxing place to live.
Our school was selected as The Most Beautiful School in Vermont by Business Insider in 2018. We hope you'll visit to find out why!