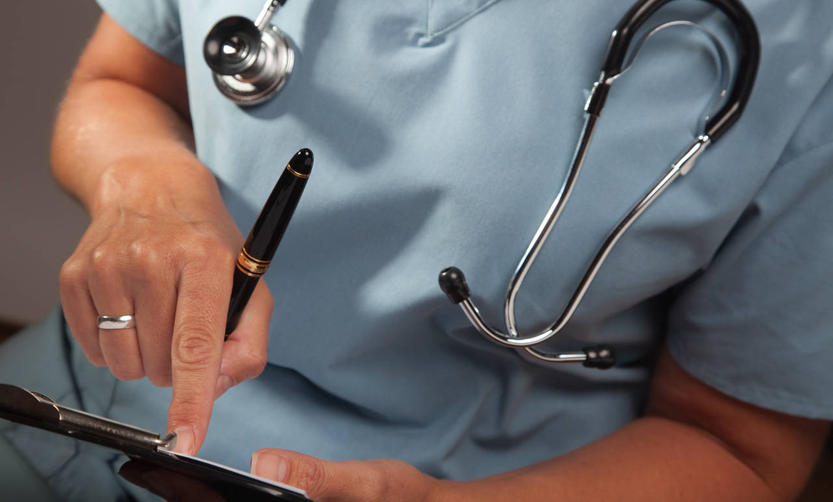 There are so many skills we work to teach our children, and among them is how to become a good self-advocate. As the nurse at Rock Point School, one of my jobs is to help students learn how to utilize the health care system and to become effective consumers. As children get older and become teenagers, it is important for them to begin to take ownership over their health and wellness.
Adolescence is a great time for young people to begin practicing direct engagement in their own health care experience while developing independent relationships with their medical providers.
Modeling interactions with Health Care Professionals
When you take your young child to the doctor, they observe your interactions with health care professionals. They watch how you answer and ask questions, fill out paperwork, and cope with the exam. These visits give you the opportunity to model and teach your child how to engage the medical system.
It is always helpful to review the expectations with children before they go into any provider's office. In early adolescence, parents should explain what to expect from check-in through the exam itself.
Once you are at the doctor's office, you might consider having your child accompany you through the registration process, modeling thoughtful review of any papers signed, asking questions, and signing in for the appointment. You can then accompany the young teen into the exam room, again modeling how to engage with the provider, ask questions, request clarity, and state preferences based on individual health care beliefs.
Gradually becoming a self-advocate
As your child enters middle adolescence, you can ask them to check out at the end of the appointment so that they can begin to get comfortable speaking to the adults in the office. In addition you can step out for parts of the exam so your teen can become accustomed to seeing the provider independently. In fact at this point in a child's development, providers often request to see the patient alone for at least part of the interview and/or exam. This time without a parent in the room both allows the provider to ask confidential questions which may not be answered honestly in front of a parent, and gives the adolescent a chance to build an independent relationship with the provider. You may request that the provider call you in to hear the provider's summary of the exam at the end of the appointment.
If your child is planning to meet with the doctor alone during the exam, before the appointment help them review any questions you would like them to ask the provider. You can also have your teen write a list of questions of their own, that they don't necessarily have to share with you, and bring it to the exam.
Independent health care consumers
In later adolescence it is important that teens practice scheduling their own appointments (a surprisingly challenging exercise for today's teens since they do not often use a phone for conversation). Teens at this stage should be signing themselves in and going into exams on their own (again, parents can request to be called into the room at the end of the appointment to hear the summary), but, when they are almost eighteen, it may be better to let the teen give you the summary themselves.
If your child is attending college, before they go, have them find out what health care services are available on campus and how to access them. If they have needs outside what is available on campus, have them research what other health care providers are in the area and what insurance coverage they may require. If they take medication regularly, decide how they are going to access this while they are away from home. Doing all of this ahead of time will put you and your child more at ease and prevent what could be an expensive last minute decision!
As your child turns eighteen, it also may be time for them to stop seeing a pediatrician and begin seeing an adult care provider. Here is a helpful article about that transition.
Provider Expectations
As you approach encouraging your teens to take a more active role in their own health care, it is important to speak with them about expectations and proper practice on the part of the health care provider. Be sure to review with them their rights as a patient. Encourage them to identify their own health care beliefs, as these beliefs are the foundation of self-advocacy.
As patients we are health care consumers, not passive recipients of a service. The more practice our teens get while they are with us, the better prepared they will be to advocate for themselves in the provider's office, and the more empowered they will feel to have a strong voice when faced with difficult health care decisions.