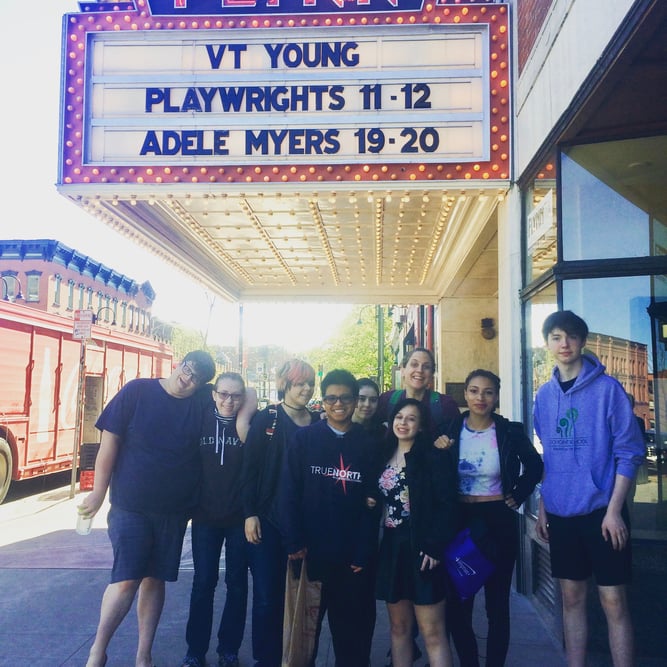 The culmination of our Playwrights Project happened on May 12th at the Flynn Theater. The Vermont Young Playwrights' Festival is a day long event where students from across the state participate in workshops on acting, writing, and directing plays.
Before the festival, students participate in writing workshops with professional playwrights to compose 10-minute plays. Our students began their writing process in the fall and many of them continued to revise and refine their plays through the winter. In February, we performed four of these plays at the school, and in April students submitted their plays to the Vermont Young Playwrights' Festival!
Two Rock Point student plays were chosen for performance (one a staged reading and one a cold reading) at the Festival. AJ's "Second Chances" received a cold reading, while Jesse's "Take Off" earned the title of featured play and was given a staged reading by professional actors.
The Vermont Young Playwrights Project is one of our favorite activities of the year. Through writing, revising, and performing, students gain insight and confidence in the writing process.

The performance of Jesse's play can be seen in the video below, starting at 15:15.