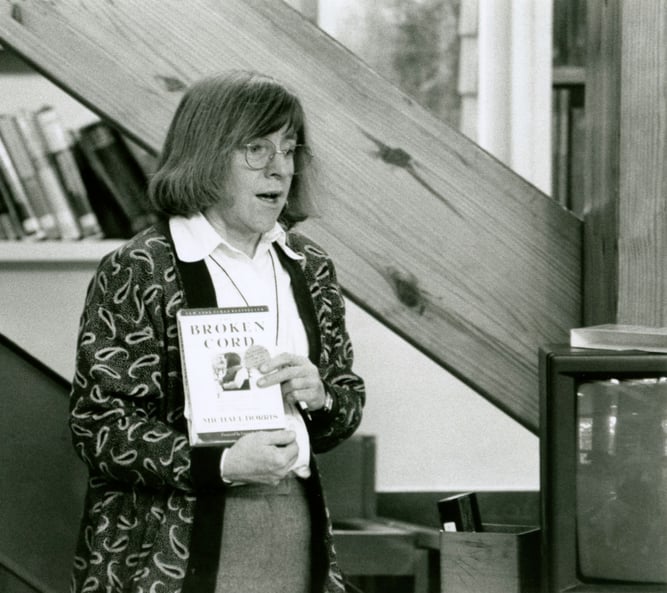 Marylen Grigas was a beloved English teacher, pottery teacher, theater director, and librarian at Rock Point School from 1980 – 1998. This was Marylen's second tenure at the school, following her work at Rock Point after she first moved to Vermont in the mid 1960s. Marylen also served on the Board of Trustees of the school after she retired; she was always generous with her energy, creativity, insight, and wisdom. This winter, Marylen passed away after living with cancer for several years.
A remembrance ceremony honoring Marylen's life will take place on June 17 at 2 p.m. - 5:00 p.m. at Rock Point School.
2:00 - 3:30 - Sharing stories and remembrances in the Rock Point School library
3:30 - 5:00 - Gathering & food outside (weather permitting) or in the dining room
Marylen believed strongly in the mission and community of Rock Point School, and she mentored almost as many staff through the years as she did students. Marylen's presence brought kindness, laughter, and creativity to any gathering. She was a brilliant poet, and the summer before her death, we celebrated the publication of her book of poems, Shift. You can read more about Marylen's life here. You can read many of her poems on Broadstreet online, and you can purchase her book through Amazon.
In lieu of flowers, Marylen's family asks that people make a donation in her name to Rock Point School.