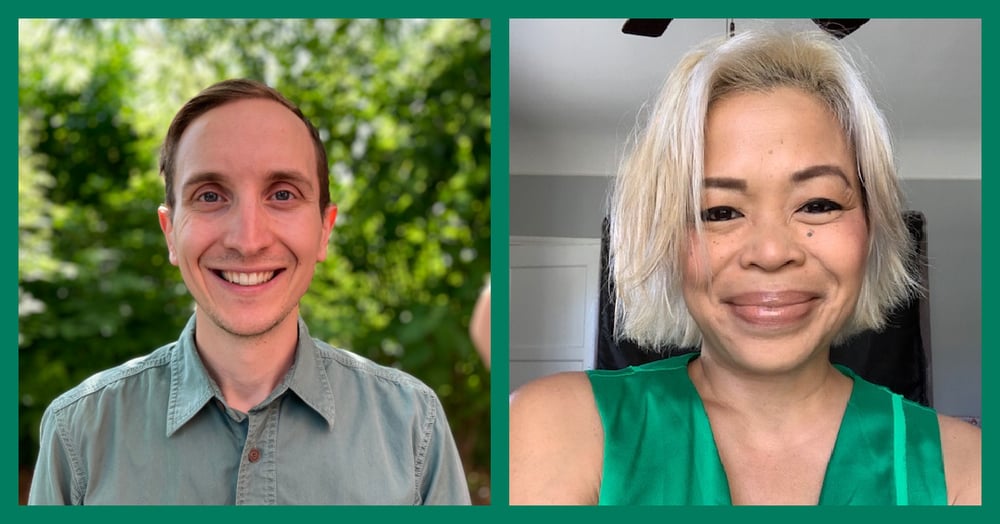 We are thrilled to welcome two new educators to our team! We look forward to seeing what these innovative and experienced professionals will bring to the classroom.
Mark Spigos is joining our team as the History Teacher. Having grown up attending a small, independent school in Columbus, Ohio, he personally experienced the benefits of learning in a tight-knit, inclusive setting. He went on to earn a Bachelor of Arts in History at The Ohio State University in 2014, which he then put to good use milking 150 goats at a farmstead creamery in Southern Vermont. After a three-year stint as a vegetable researcher, he decided that it was time to go back to school.
Over the past year, Mark completed the Master of Arts in Teaching Program at the University of Vermont and taught at a large public school. He enjoyed building meaningful relationships with his students and finding ways for their unique voices and perspectives to be clearly heard and seen in the classroom. Mark lives with his wife and two children in Winooski, where he can be found taking daily walks along the river, tending to his community garden plot, or mixing dough for weekly family pizza night.
Kristy Lloyd will be leading the English department next year. Born in the Philippines and raised in New England, Kristy is excited to return to this part of the country after being away for so long. Kristy spent most of her 20s in Dubai and returned stateside when she figured out she wanted to be a teacher. She graduated from her MFA program in Creative Writing at Lesley University, became a New York City Teaching Fellow, and taught in Harlem for five years. From there, she served a year in Vermont with AmeriCorps, then moved to LA and took a break from teaching by working as a personal chef for an amazing family.
Teaching was in her blood though and she couldn't stay away, so she jumped back in and taught at a specialized school for the last seven years. Kristy's focus is strongly on Diversity, Equity, and Inclusion and she served as chair of the DEI committee at her LA school. She also ran an adoption affinity group which was an amazing experience for her and her students. Outside of teaching, Kristy is deeply "culinary" and loves nothing more than to gather people around a table for food, love, and laughter. She also enjoys playing tennis, boxing, the beach and generally flying along with a happy energy for life.
Both Kristy and Mark will officially start at Rock Point School in August.