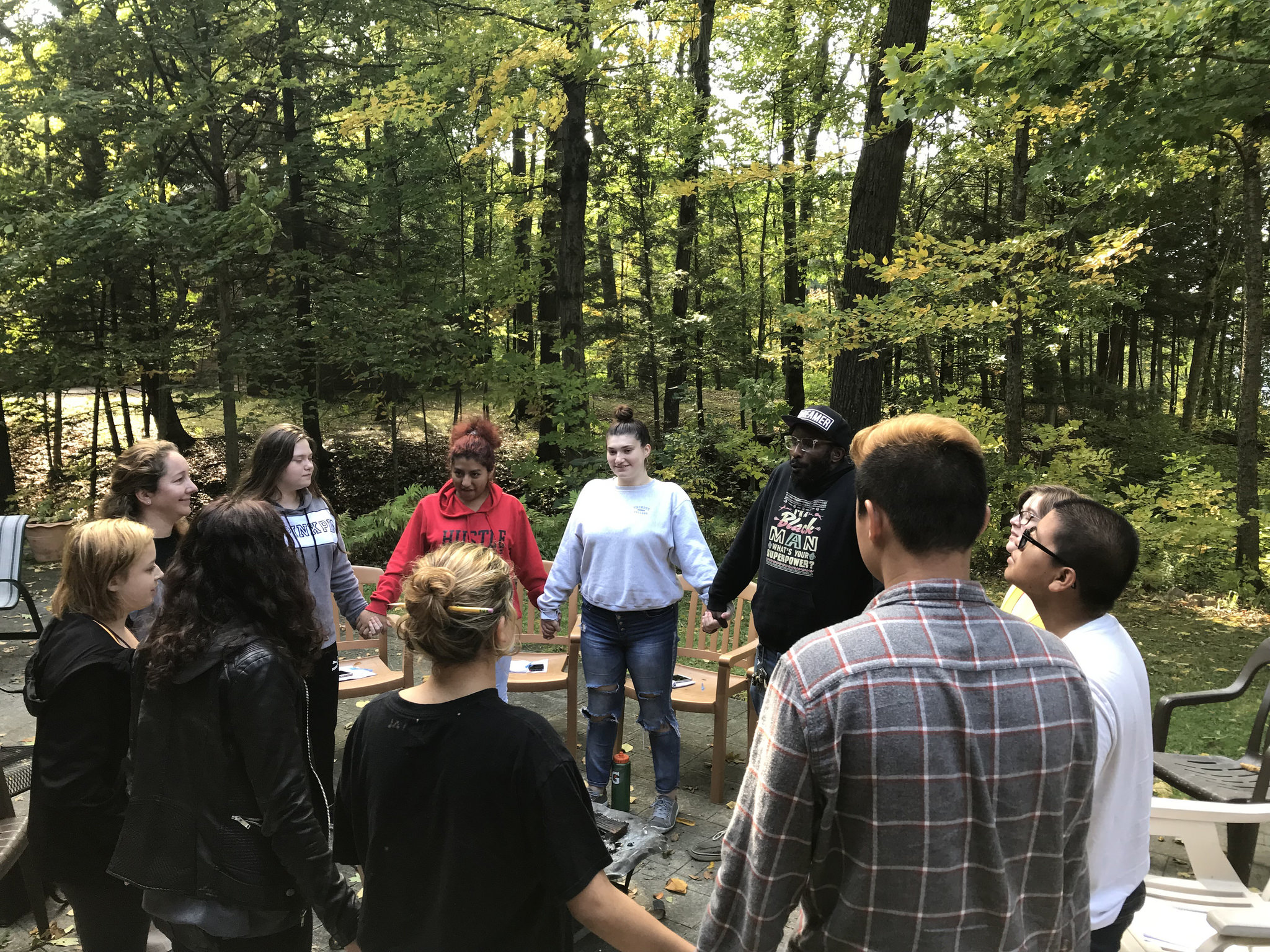 For the second year, students participated in a day of poetry called "Share Your Heart, Share the World" with the Sundog Poetry Center. This year, the event featured Vermont Poet Laureate, Chard deNiord. Currently, deNiord is a professor at Providence College and lives in Westminster, VT. He is the recipient of the Pushcart Prize (1998) and was included in Best American Poetry (1999).
Our students attended workshops and readings with other high school students and professional poets from around the state. We were particularly happy to see poets LN Bethea, Rajnii Eddins, and Lizzy Fox who participated in our visiting poet series last year.
Thanks to Sundog Poetry Center for hosting this inspiring event!