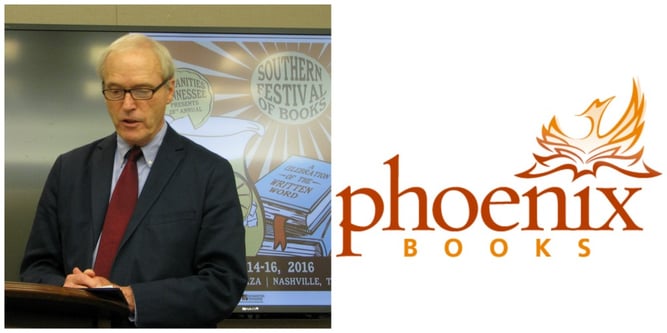 What: Rock Point School students are giving a poetry reading with Vermont writer, David Huddle
When: October 19th at 7:30 pm
Where: Phoenix Books, 191 Bank St. in Downtown Burlington
The students will share recent poems they have been working on after the "Share Your Heart, Share the World" workshop run by Sundog Poetry. David Huddle will join them to read his poetry and discuss writing in the lives of young people.
David Huddle writes poetry, essays, and fiction and has written more than nineteen books to date. His work has appeared in The American Scholar, Esquire, The New Yorker, Harper's, and The Georgia Review. His novel, The Story of a Million Years (Houghton Mifflin, 1999) was named a Distinguished Book of the Year by Esquire and a Best Book of the Year by the Los Angeles Times Book Review. His novel, Nothing Can Make Me Do This, won the 2012 Library of Virginia Award for Fiction and his poetry collection, Black Snake at the Family Reunion, was a finalist for the 2013 Library of Virginia Award for Poetry and won the 2013 Pen New England Award for Poetry.

Huddle is originally from Ivanhoe, Virginia, but he moved to Vermont to teach at UVM after finishing a graduate program at Columbia University. He taught for 38 years at the University of Vermont and still lives in Burlington with his wife, Lindsey, who has served on the Rock Point School Board of Trustees. Huddle's daughter, Molly, taught English at Rock Point School for 8 years and currently works at the school as the marketing manager. David Huddle continues to teach at the Bread Loaf School of English in Ripton, Vermont, and the Rainier Writing Workshop in Tacoma, Washington.

Phoenix has generously offered to donate 20% of sales to RPS October 16 through 22 if you identify yourself as a "friend of Rock Point School." You can also purchase books online during these dates and use the "notes" section to indicate your participation in the fundraiser.