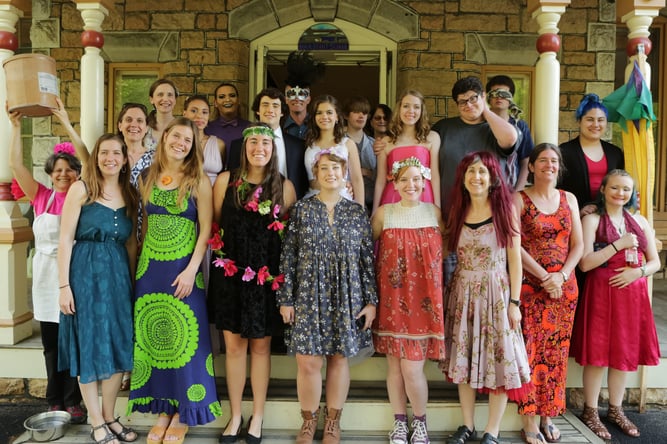 Flowers, dresses, canoes, and cupcakes made this year's "Secret Garden" themed Prom another one to remember. Staff showed up in floral outfits, while the Prom committee students decorated the library with fairy lights, lilacs, and a chocolate fountain. Per Rock Point tradition, guidance counselor, Emily, was mixing up smoothies and milkshakes for students, while history teacher, Gus, gave everyone rides in his canoe themed "lame-o."
Prom is one of our first traditional ways to begin our spring goodbyes, especially to seniors. At the opening of the prom, each junior presented a senior with a flower and an appreciation speech. It is a sweet way to acknowledge the contributions of the seniors to our school community, as well as a way for juniors to step into leadership roles.
Check out the prom photo album on Flickr for a detailed look!