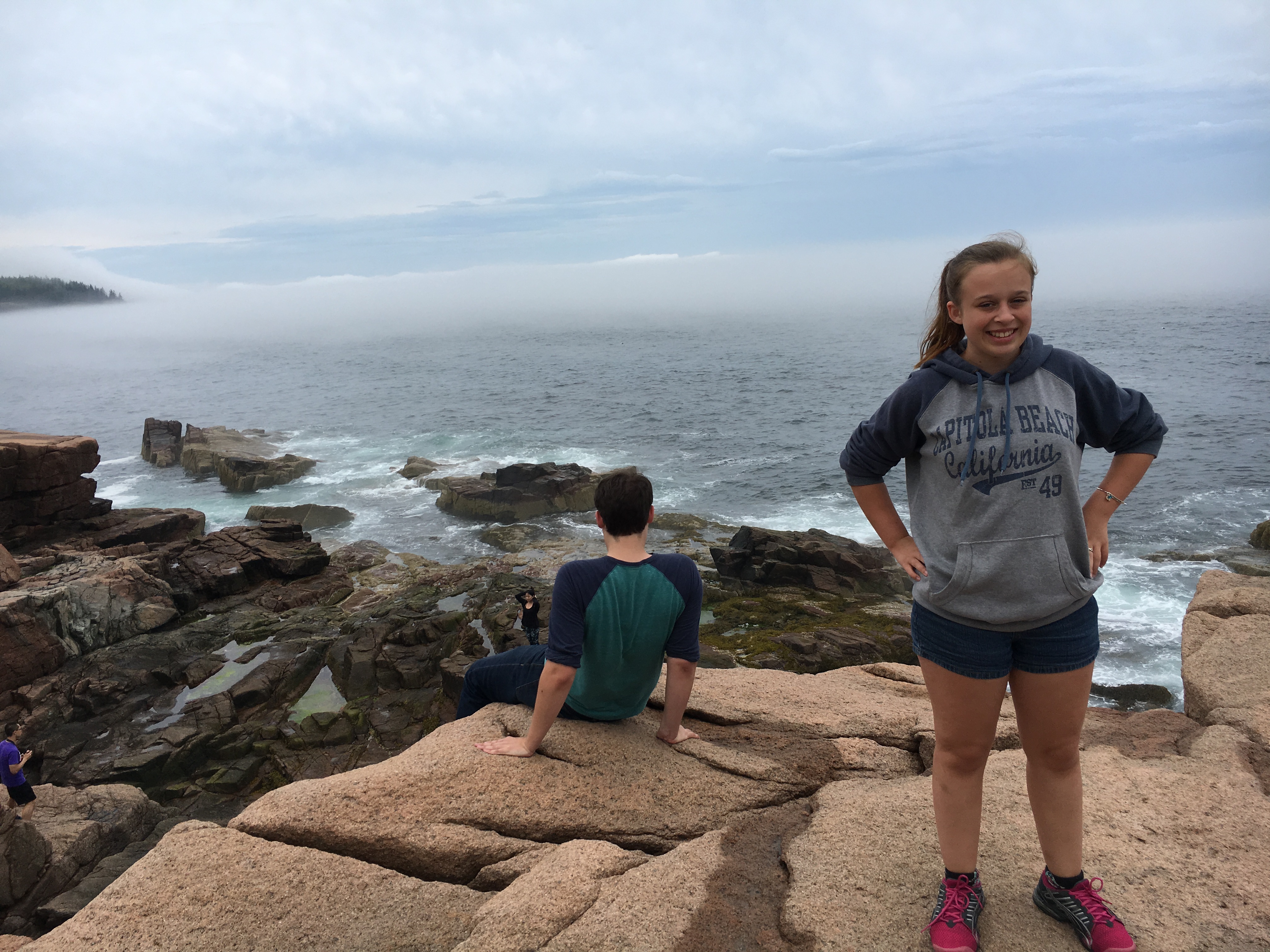 It's officially spring, which means summer is right around the corner. As more people get vaccinated and overall immunity to COVID-19 increases, there are a few more safe options for teens this summer than last summer … but that isn't saying much. At this point, many teenagers will not be eligible for the vaccine before the end of the summer, and it will still be important to continue to take precautions. But it's critical for all of us, and especially the teens among us, to have a fun and safe summer. For young adults, summer offers a much-needed break from the stress of academics and the opportunity to gain new experiences that may help in the future.
As you collaborate with the teens in your life about making this summer work for everyone, we have some ideas to share.
Getting a Job
For many teenagers, a summer job is a rite of passage and an important step toward independence. We strongly encourage our students to consider finding work over the summer as a different way to continue the learning and growth they experience at school. Working can help students build "soft skills" such as communication, problem-solving, and staying calm under pressure. Summer jobs allow students to demonstrate their work ethic and responsibility, which can build self-confidence. All of these skills are incredibly important and appealing to future colleges and employers.
This summer, it is important to consider COVID safety as students go job hunting. Many jobs typically popular with teens may have high exposures (retail, restaurants, overnight camps). If your teenager is considering a job with lots of interaction with the public, make sure you help thoroughly investigate the COVID precautions at potential job sites.
Outdoor work is generally a safer alternative than indoor work. Working for a local landscaper or gardener, for example, may be a good option. Organizations like Vermont Youth Conservation Corps may have opportunities to do trail maintenance or farm work. Lifeguarding, dog walking/pet sitting, or working at an outdoor-based day camp are all good options.
Moving Forward Academically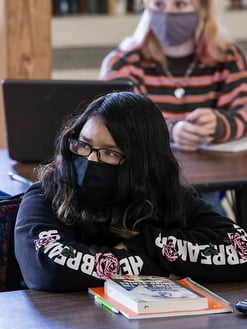 For many teens, the last year made it hard to gain traction academically. Between remote school, hybrid options, and long periods of closure, teens may be feeling behind or out of shape academically.
While we would never recommend that students try to take a full load of courses over the summer, summer can be the right time for students to focus on a subject they love or have extra time to work on a more challenging class. For example, if you have a teen who loves creative writing, there may be a local college course or workshop available, which offers extra college credit while tapping into a passion. For students who struggle with a subject, taking one class over the summer gives more time to complete the work in a less pressured environment.
The key to incorporating academics into the summer is maintaining and gaining skills while not getting burned out. For example, during our Summer Session, students work on earning a quarter of academic credit in an area of interest during the weekday mornings, but the rest of the day and weekends are filled with outdoor adventures, crafting, cooking together, playing games, and relaxing.
Before you commit to summer school, make sure your teenager is entirely on board for the experience. Many teens may feel frustrated with virtual school and would prefer an in-person summer course, while some may still feel anxious to be in a classroom with others and thrive in the virtual world.
Traveling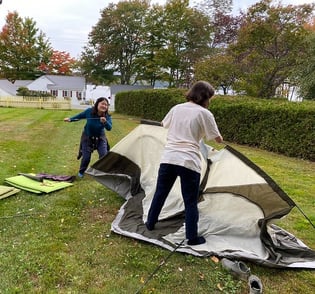 One way to give your teen some practical experience is to involve everyone to help plan the trip. Teens can help you make packing lists, do meal planning, create a trip budget, or propose a trip itinerary. These activities are a great way to practice executive functioning skills and see how much effort goes into planning a trip! Not to mention that it's human nature that you are more likely to be excited about your travels if you have a role in planning the trip.
Most nonessential travel is still being discouraged by experts, even for those who have been vaccinated. While this means you should delay travel out of the country or on long-haul flights, there are some safer ways to travel this summer.
Road trips! During our Summer Session, we love taking road trips with students. It gives classmates time to bond and make some discoveries on the road. This summer, our road trips will be focused in Vermont due to COVID guidelines, but there are plenty of swimming holes, campgrounds, and gorgeous views to check out on the road. Keeping road trips COVID safe is much easier than air travel. Limiting your indoor stops, wearing your masks, and practicing good hand washing are still the best ways to protect yourself.
Camping is a great, safer way to experience travel. Many state parks provide lean-tos or shelters, so you don't even need a tent! You can also look into renting an RV or pop-up camper if tents aren't your thing.
Staying in a short-term rental, rather than a hotel, is another solution we are using this summer. We are lucky enough to have a staff member willing to share her cabin on

Lake Willoughby

with us, but there are plenty of sites like AirBNB or VRBO where you can find a short-term rental. Before you decide to rent, ask what their cleaning procedures are so you can make an informed decision.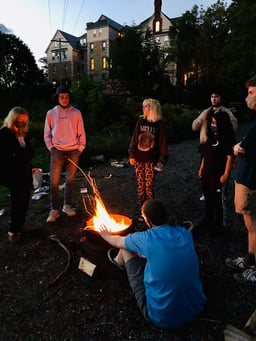 Since many of us have spent the year sticking closer to home, finding a way to travel somewhere, even if it is just to an unfamiliar area of your state, provides a nice mental break.
Everyone needs a break
Whatever you decide to do this summer, remember that this year has been hard on all of us, including and perhaps especially the teenagers in our lives. Self-care should be a priority for each of us, whether that means spending some time on the beach or having a weekend movie marathon on your couch. Stay safe, have fun, and enjoy the sun!
Resources
Some teens with mental health struggles find summer m ore difficult, need structure
Teenage boredom during the pandemic, why it is harmful, and what to do about it