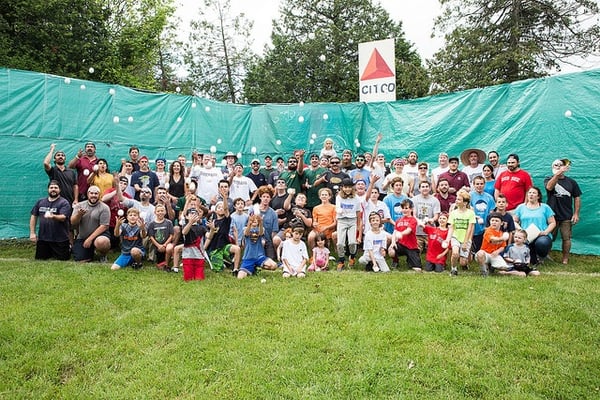 Our annual Wiffle ball tournament is right around the corner! Join us for two fun days of activities and a chance to reunite with Rock Point staff, former staff, alumni, and friends.
June 29th - Pre-Parties!
Join us for a 5k, a Wiffle Skills competition, including a home-run derby, and home-made pizza from our wood-fired clay oven.
6:00

Pizza at the outdoor oven
6:30

Wiffle

Skills events - Home run derby & pitching contest
June 30th - Wiffle Fest
The first games begin at 9 a.m. and go through the day. The World Series will commence around 4 p.m. Come play, watch, listen to music, make your own t-shirt, purchase Wiffle swag, make your own smoothie from the smoothie bike, enjoy kid story readings, and a pot luck lunch.
If you're interested in entering a team (2 person minimum), please email C.J. Spirito, our head of school, at cspirito@rockpoint.org!