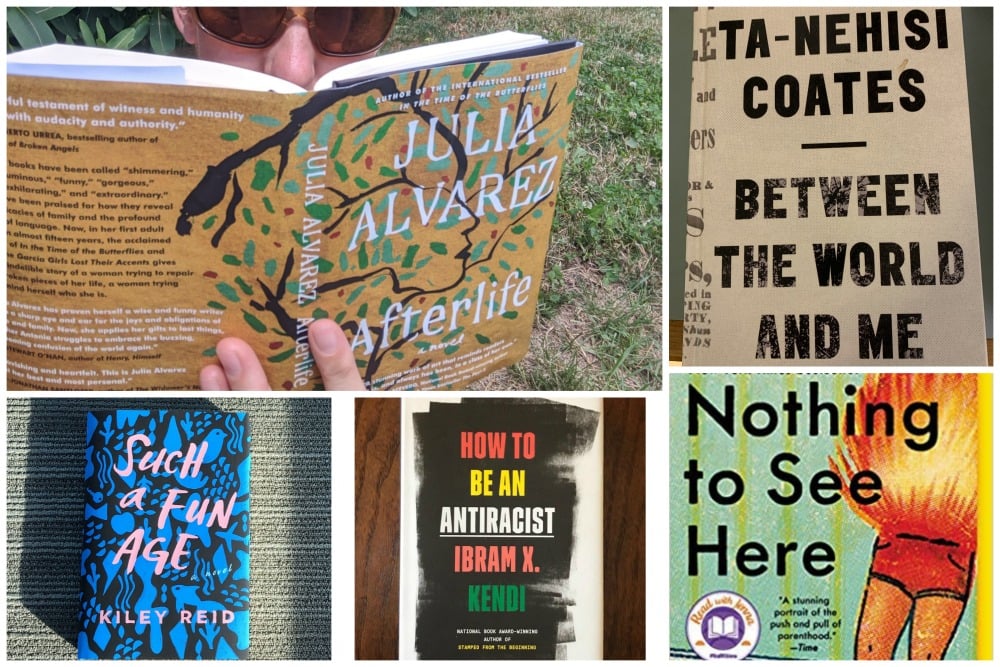 Summer is a fabulous time to read - on a beach, under a tree, snuggled up on your couch on a rainy day - and the Rock Point staff has been busy finding some excellent books to share with you.
Mari Dalton, our science teacher, recommends Afterlife by Julia Alvarez. Alvarez's books (How the Garcia Girls Lost Their Accents, Before We Were Free, In the Time of the Butterflies) have often been part of our English, and the author is a professor at nearby Middlebury College. In her most recent novel, set in a small Vermont town, Antonia Vega, a recently retired professor and immigrant from the Dominican Republic, sorts through issues both political and personal.
Nothing To See Here by Kevin Wilson is what Emily Skoler (our College Counselor) calls an "easy read without sacrificing substance." It has an absurd premise, and yet it isn't an absurd book, despite containing two children who catch on fire when they get angry or upset, but who remain unscathed, even as things around them might catch fire and get destroyed. The book centers on the protagonist, asked to care for the two children temporarily after their mother dies, and they are due to go to live with their father, who is a senator in line for a State Department job. The narrator is smart, funny, and lost. Her thoughts and descriptions make this book an entirely pleasurable and thought-inducing book.
Hans Manske, our math teacher, has been focusing on reading Black authors this summer. He recommends Between the World and Me by Ta-Nehisi Coates for its strong imagery and compelling depictions of Coates' life. Hans particularly loved how Coates described his time at Howard, and the strong sense of belonging Coates experienced in the HBCU community.
Our new Office and Systems Manager, Mary Hamilton, has been reading Ibram X. Kendi's book How To Be An Antiracist. In this book, Kendi asks the reader to explore what an antiracist society might look like and how we can move from where we are now toward the antiracist society we can envision.
Such a Fun Age by Kiley Reid is Molly Coffey's (Director of Marketing) recommendation for a fun beach read with substance. In this debut novel, two expertly drawn female characters collide in unexpected ways, illuminating race and class differences. The characters, including a very charming and funny three-year-old, are incredibly compelling in this book that is at turns hilarious and searing.
Happy reading!