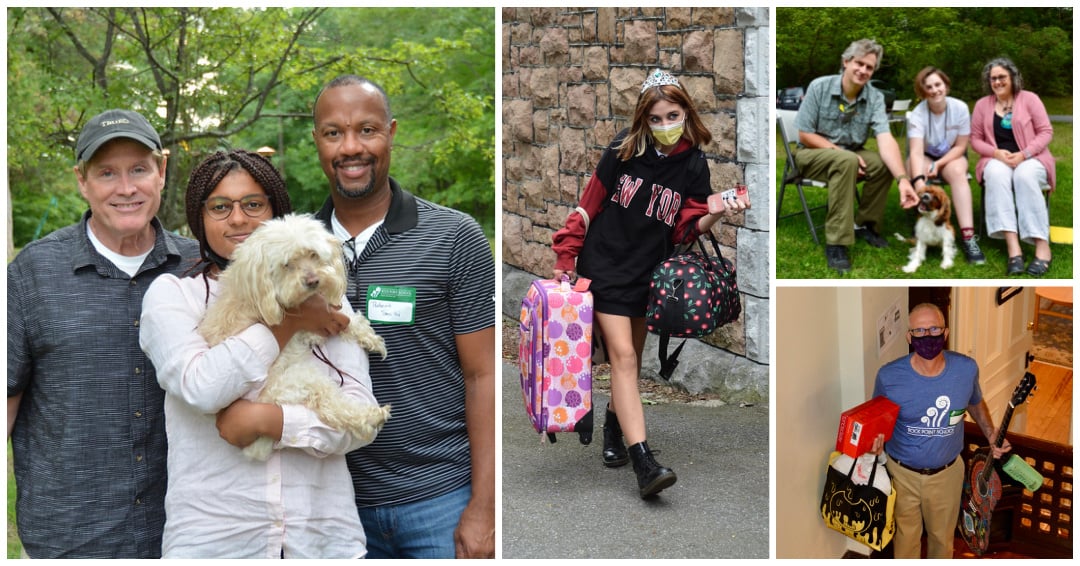 We were so excited to welcome students and families on campus for Opening Day on Sunday, September 12th! For many parents, it was their first time in the school building due to COVID restrictions from last year. Their excitement and enthusiasm was palpable!
Boarding students spent the morning moving into their rooms, chatting with staff and each other, and figuring out the schedule. Many of the dorm rooms had summer renovations, which was a pleasant surprise for returning students! Day students had a special meeting with the Dean of School, Ryan, and their advisors to cover some of the schedules and expectations specific to day students and families.
After a delicious lunch where Chef Kevin serenaded the group as we ate, we gathered for convocation on the front lawn. As students were moving in, they and their parents wrote some hopes and goals for the new school year and volunteers read those statements during Convocation. Here are a few of the many that were shared:

"I hope I make friends this year."
"I hope my child finds joy again."
"My goal is to try at least two new things this year."
"I hope I can continue to do well in my classes like I did last year at RPS. I'd like to do even better!"
"I hope my child is accepted for who they are and can learn to accept themselves."
"I hope I get to pet all the dogs at school."
"I hope my child begins to feel confident and has some academic success."
"My goal is to make a plan for applying to college for next year."

Following Convocation, families met with staff in the library where returning parents shared some of their experiences with Rock Point School. Parents and guardians were also able to connect faces and names of staff and get their questions answered.

Finally, families said goodbye to students and orientation began! The evening was filled with ice-breakers, activities, and expectations. Throughout the week, students will continue to get to know each other, the school, and the Burlington area.

We are incredibly grateful to our students and families for coming together on Opening Day, being vulnerable, and starting to build our community.