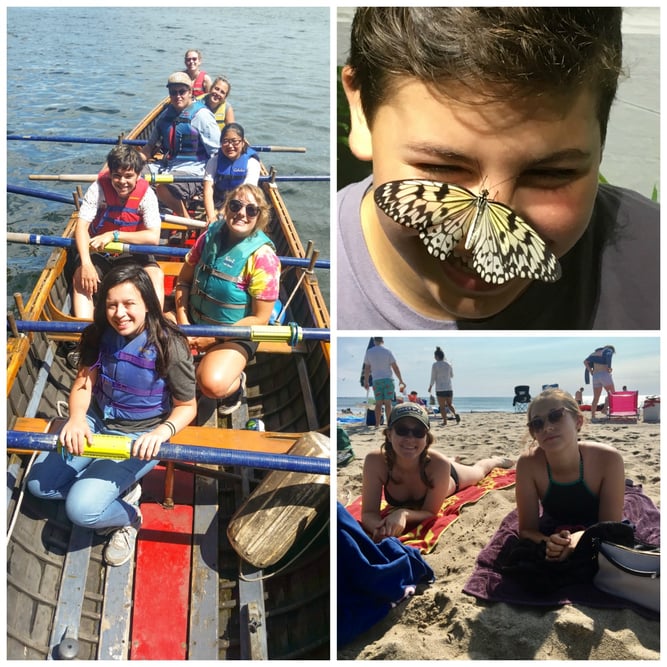 Summer Session has gone by in a blur of road trips, night swimming, and ice cream cones. Students are packing up and preparing to head home for a few weeks before the school year begins. For our last week of summer session, students experimented with the 3-D printer, becoming more familiar with the technology as well as practicing some math skills. We also visited the Lake Champlain Maritime museum and had the opportunity to row across the lake to New York in some antique boats.
Other highlights of the last couple weeks of summer session included:
Traveling to Maine to go deep sea fishing and hang out on the beach with the Head of School, C.J. Spirito and his wife, Kathy Butts.
Exploring the Rock of Ages Quarry to learn about geology
Visiting the Middlebury College Art Museum and the Morgan Horse Farm
Spending a relaxing weekend at a camp in the Northeast Kingdom of Vermont, swimming, boating, and fishing, with no cell service!
Learning about our lake shore ecosystem & butterflies at the Echo Center
Traveling to Hampton Beach in New Hampshire to soak up some sun and surf.
Harvesting berries, greens, and garlic from the gardens.
We are sad to say goodbye to a fabulous Summer Session group. The positivity and enthusiasm they exhibited for everything from creemees to road trips to kitchen work crew was amazing!