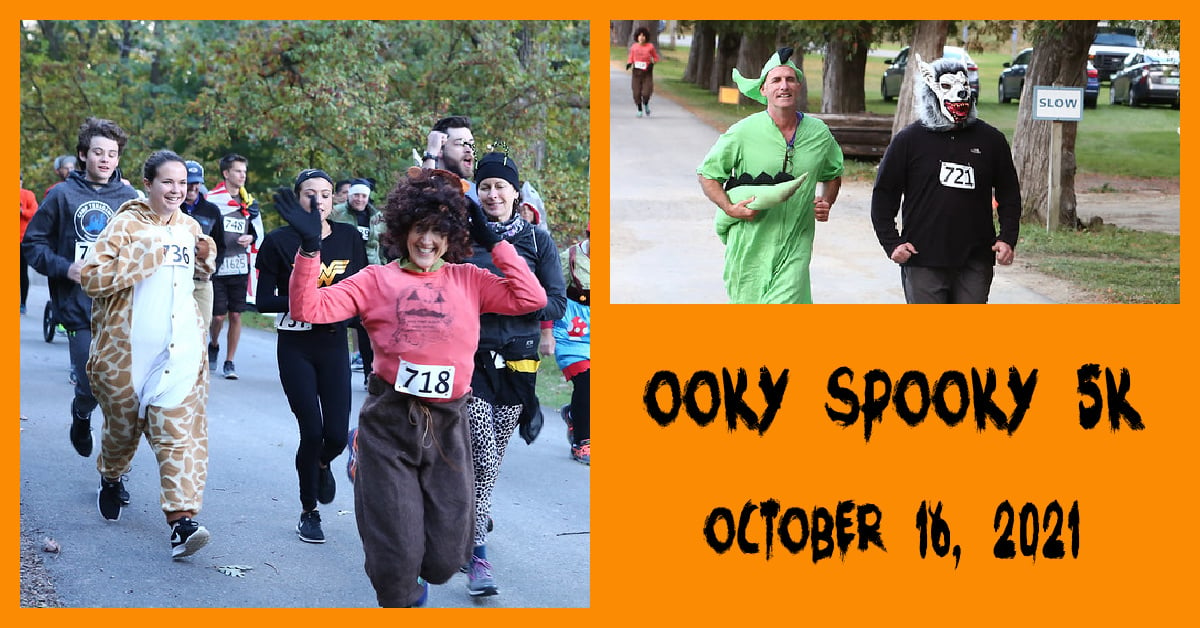 We are thrilled to be able to host our annual Ooky Spooky 5k Race to Benefit COTS for the 17th year! The Ooky Spooky 5k is a costumed race through the Rock Point property, bike path, and North Beach. All proceeds from the event benefit COTS (Committee on Temporary Shelter) and help people experiencing homelessness in our community. We are excited to support COTS in its essential mission!
Registration begins at 8:00 a.m. on October 16th and the race kicks of at 9:00 a.m. We encourage interested runners to register early using the button below. Payment and release forms will be collected on the morning of the race. There is a $15 suggested minimum donation per individual and $35 for a family or group of up to four. Because these donations go directly to COTS, we cannot collect them online. Please bring a check made out to COTS or cash with you to the race! We welcome people to be generous with their donations to this amazing cause.
Families and children of all ages are welcome! There will also be a "fun walk," for people interested in seeing the Rock Point property and watching the race.
Prizes will be given for the best costumes and for racers with the best time in their category!
If you have any questions, please call the school at (802) 863-1104 or email Molly at mhuddle@rockpoint.org. For more information and to register, click the button below.