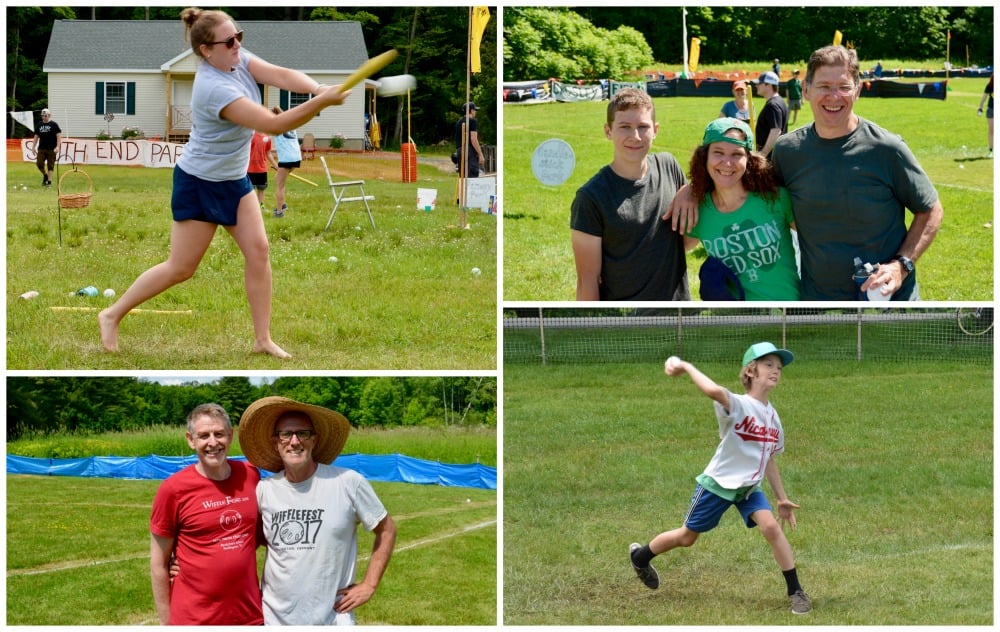 Wiffle Fest 2019 was our 22nd annual gathering and it was a big success. Thirty-two teams of 2-3 players each, ranging in ages and skill levels spent the day playing on a comfortably sunny and breezy Saturday at the end of June. The teams competed in the "World Series" with Quinn Wardwell and Alex Leamon winning the Majors Division and Isaac and Michael Wood-Lewis winning the Minors Division. Although these teams had each played before, both were first time Champions at Wiffle Fest. The play was competitive and also filled with good sportsmanship and lively banter.
The teams and sponsors netted $4,000 to benefit Rock Point School. We would like to thank the generosity of all the players and our sponsors, including: Kathy Hartman, Burlington Electric Department, Advanced Sprinkler, Summit Fire and Security, ATC Group Services, Northeast Benefits Management, and New England Floor Coverings.
All of the funds raised go to providing transformative educational experiences for young people at Rock Point School. Our students are bright and creative people who walk to the beat of their own drummer and are overcoming challenges with anxiety, depression, or a host of other curveballs that life may have thrown them. Wiffle Fest is a great illustration of how our students and staff respond to such pitches ... when life throws a curveball, we show them how to smack it over the fence!