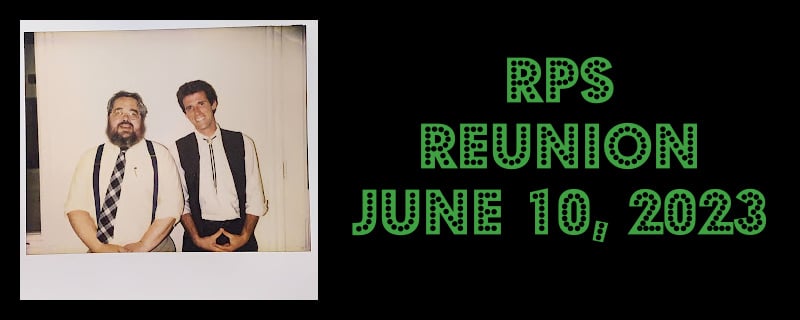 Join us at Rock Point School on June 10th for REUNION! We are excited to host alumni, families, and former staff from every decade for a fun day of lively conversation, games, food, and sharing memories. For those of you who have never come to a reunion before, here are some FAQ's:
Who is invited to Reunion?
All former students and their families are welcome! All former and current staff members and their families are also welcome, as well as any board members who want to attend.

What will we do at Reunion?
Most of the event will take place outside, under a tent on the sports field. The main event will be on June 10th from 12 p.m. - 5 p.m. We will have lawn games, photo displays, and other activities for people to do. The school building and grounds will be open for people to explore. We will all have lunch together, followed by an "All School Meeting" where people can share their favorite RPS memories. There will be more activities and events announced as we get closer to the day!

Where can I stay for Reunion?
There are many hotel options locally, but they will get booked quickly! We have secured a group rate at the Fairfeild Inn Burlington/ Williston. We recommend making a reservation ASAP if you are interested in staying in a hotel. On campus, you can rent the cabins on the Rock Point property (they are also in high demand so if you're interested in this option, please reserve it soon!). You can make a reservation at North Beach campground after May 1st. While the school building may be open for a limited number of people to stay, we will not be offering linens or meals beyond lunch on June 10th. If you think you may want to stay at the school, please contact Mary Hamilton to discuss availability (mhamilton@rockpoint.org).
The official invites will be going out in March, so keep an eye out for them! If you want to ensure you and all your friends get all the information about the reunion, please use the button below to give us your most updated contact information and share the link with fellow RPS alumni.