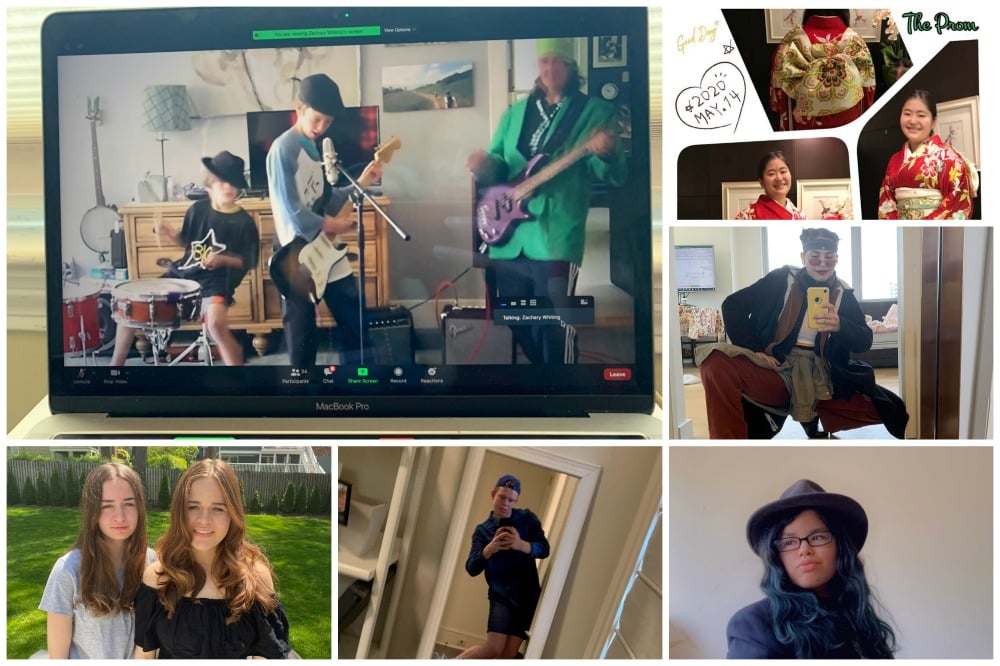 Prom is one of our favorite non-traditional traditional events at Rock Point School. While most high schools have a prom, ours is an original event that, in typical RPS fashion, does not take itself too seriously. Staff members and students wear everything from traditional black tie to goofy costumes. Students are treated to a ride in a thematic vehicle dubbed the "lame-o" and served milkshakes and smoothies by staff at the Hydration Station. There's often an ice cream truck, an appreciation of seniors, a fancy dinner, and there is always a lot of dancing.This year, we were challenged to bring together these elements of silliness, celebration, community, and tradition while we are all staying home!
One of the best parts of prom at RPS is the time that students spend getting ready together before the event. It is full of laughs, hair, makeup, music and a sense of the community coming together to help each other get dressed up. Since everything is now virtual and we couldn't have this special time together, one of our students suggested that we have a virtual getting ready party- a "pre-Prom" over google hangout. So that's what we did. Several of us got together before the event and for an hour, we got ready together. We painted our nails, did our hair, makeup and helped each other pick the outfit we would wear. It was a simple way to capture the feeling of before prom on the dorm floors, virtually.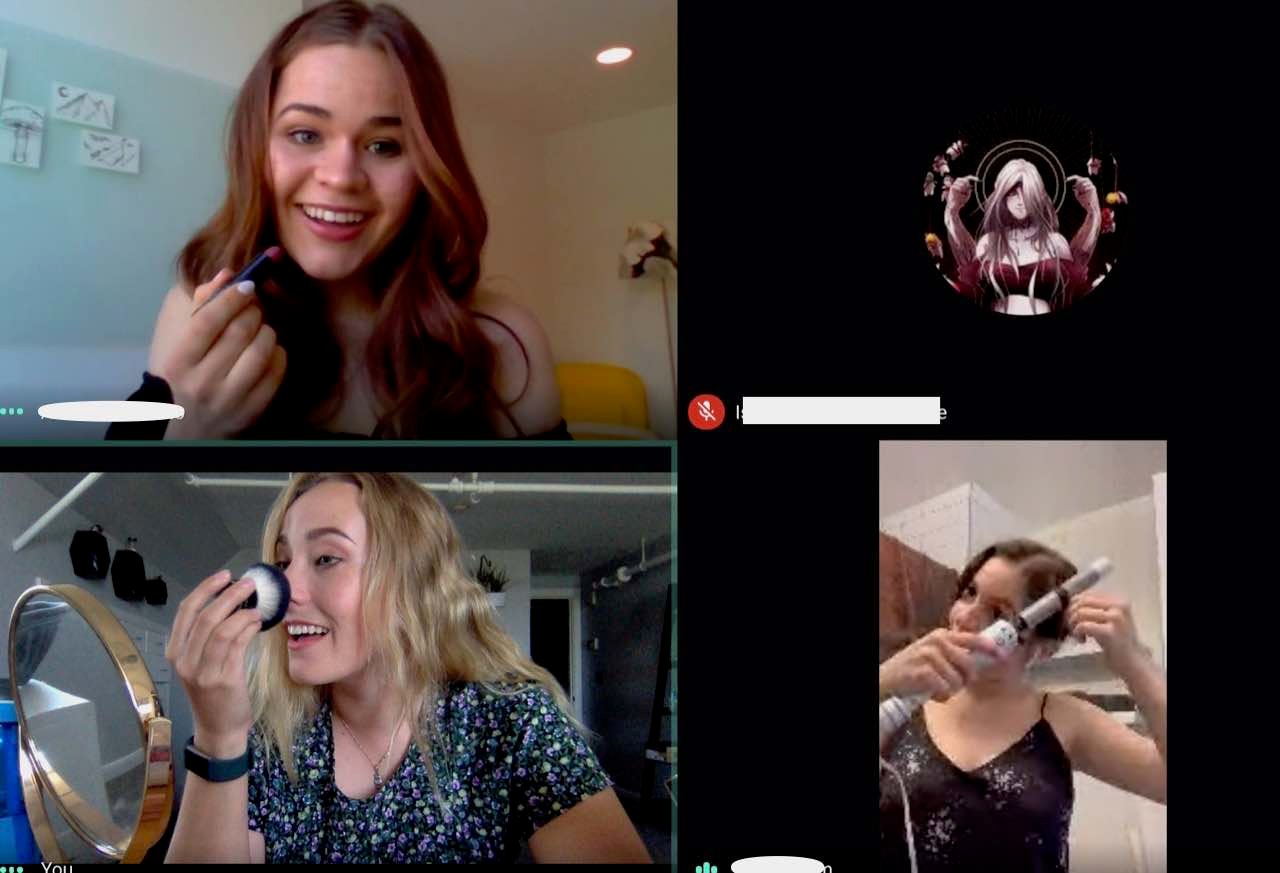 When it was time for the main event, students and staff logged on and spent some time admiring each other's attire. Then, we started out the night with a virtual lame-o ride with the O'Leary family. Chef Kevin played a beautiful version of "Somewhere Over the Rainbow" for the group, while Gus (History Teacher) created a ridiculous TikTok video to make everyone laugh. The Weiland-Aubin Family lip-synced their way into everyone's hearts and finally, Zachary (prom MC and Residential Educator) and Mariah shared a video of the RPS Party Bus experience which got everyone dancing and smiling.
We loved seeing students participate at home, some even creating special decorations and snacks for the event. While Prom wasn't the same this year, we are so glad we got to celebrate with this spectacular group of students.
You can see some of the videos here:
Lame-O Ride with The O'Leary Family
Party Bus with Zachary and Mariah