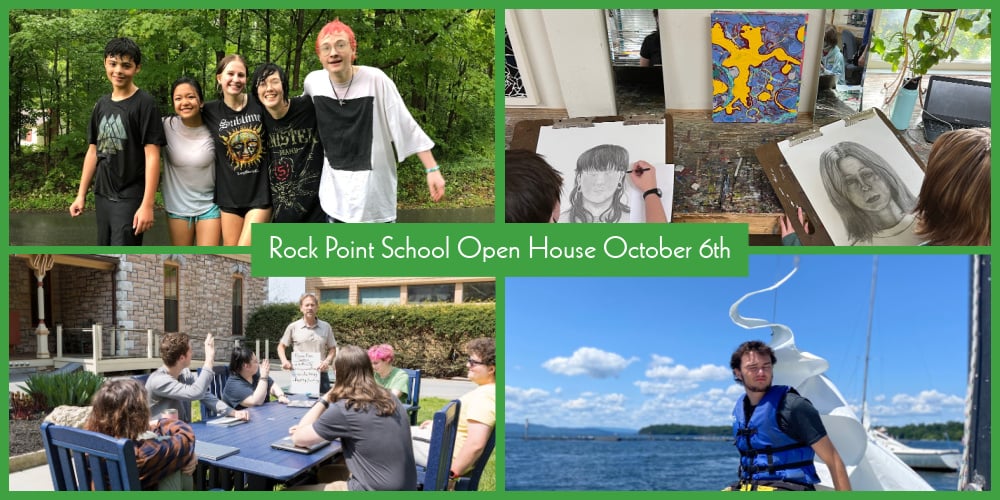 You're invited to Rock Point School for our first Open House of the year! Join us on October 6th from 4:00 p.m. - 6:00 p.m. to learn about our nurturing approach to academics, exciting dorm life, and rich art program. During this event, you can:
Tour our school, including classrooms, dorm rooms, the art studio, and more!
Meet teachers, residential staff, and students
Explore our beautiful grounds
Discover how you can fit in and stand out at Rock Point School
Rock Point School is located on a 130-acre campus on Lake Champlain with hiking trails, beaches, a maple sugaring program, gardens, and an apiary.
This event is open to any interested students and families and any professionals who want to learn more about Rock Point School!