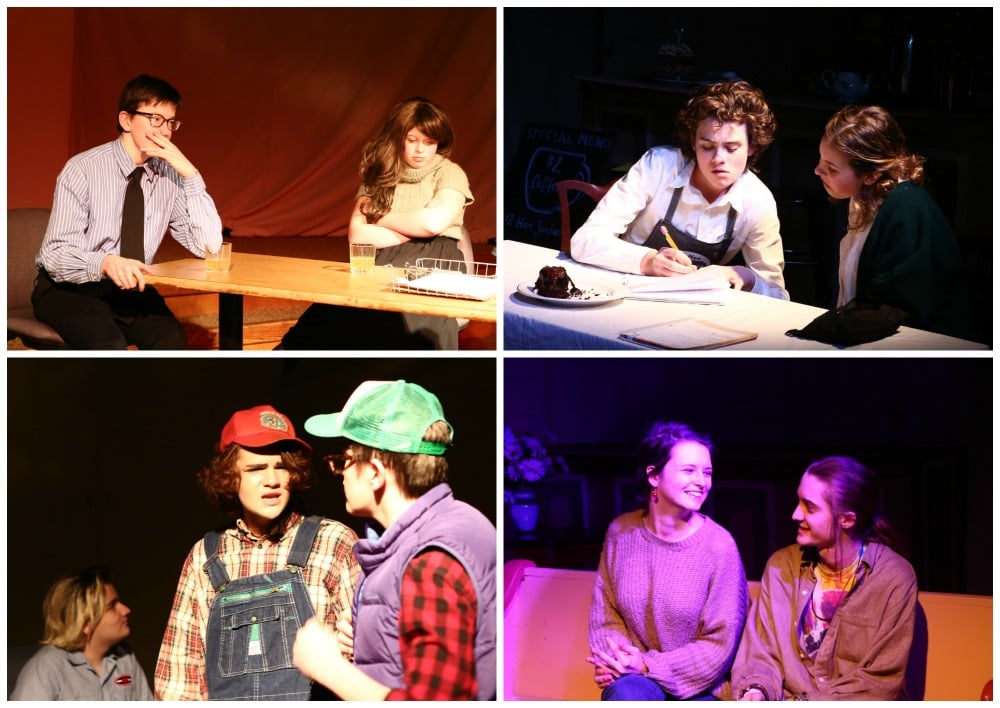 After two playwriting workshops with local playwright Mary Beth McNulty, two students continued to edit and polish their plays for performance. We are thrilled to announce our One-Act play performance will take place on February 20th at 6:30 pm in our school library.
Join us for a fun night of theater! Students will perform two original student written 10-minute plays and one by a professional playwright.

"The Toucan"
by Amaris (grade 11)
An overly confident British explorer comes face-to-face with a vicious (yet hilarious) toucan, who causes him to question his life's choices and ultimately go mad.

"1492"
by Jeff (grade 11)
A glimpse into how things might have gone in the first day Christopher Columbus and his men landed on what they thought was India.

"DMV Tyrant"
by Christopher Durang
A weary customer at the DMV finally has his number called; now, if only the woman at Window 7 would put down her book and hear about his troubles.
Photos above are from the 2019 performances