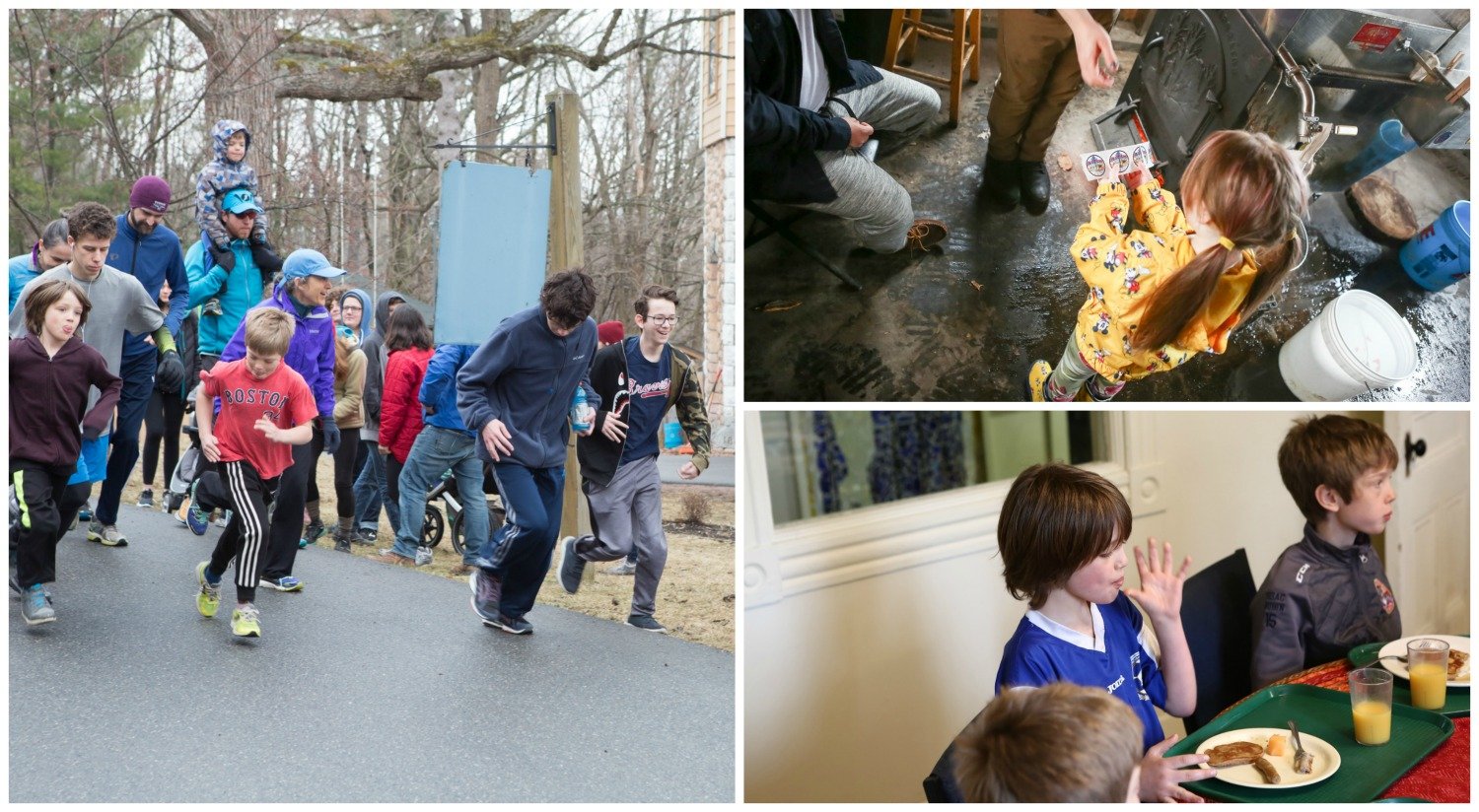 This event has been canceled due to COVID-19! We hope to see you for a run next year at our Ooky Spooky 5k in October.
The 9th Annual Maple bRUNch is on April 4th! Come taste the maple syrup we make here at Rock Point and drizzle it on everything from pancakes to bacon to yogurt. If you'd like to work up your appetite before brunch, we will have a fun 5k race through our beautiful lakeside property. Don't worry, you don't have to run the race to get brunch!
Tours of our sugaring operation and sugar house will be available throughout the morning. See the schedule of events below. We hope you can join us!
8:00 am - Registration for the Race
The 5K race will go through our sugarbush and property. The entry fee for the race is $10/person INCLUDING BRUNCH. PRIZES for best time in each category. (best time overall, best time for runners over 50, best time for runners under 13, a mystery time prize, and a raffle entry for all runners!).
9:00 am - Race begins
9:00 am-11:00 am - Brunch
Enjoy a delicious maple themed brunch including pancakes, waffles, bacon, homemade maple granola, baked goods and more! Brunch is $10 for an adult and $5 for children under 12 years old. FREE FOR RUNNERS!
All proceeds from the event go to our maple sugaring program, which includes giving tours to other schools in our community.
Click the button below to register for the run!