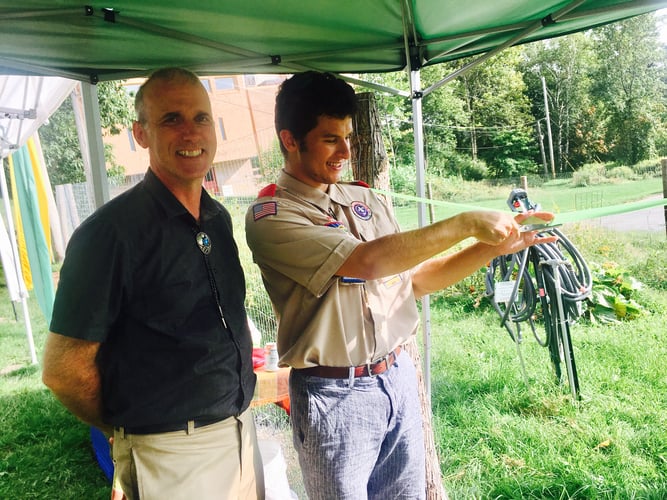 Rock Point School appreciatively recognizes and thanks, Teagan Hart of Troop 658, for selecting our school for his Eagle Scout Project. Teagan designed and built a 6-foot tall, 180-foot
garden
fence around the school
gardens
.
He was detail oriented and methodical over an 18-month period to get this job done from inception to completion. He worked with troop leaders, staff from the school and on the Rock Point Property, various business owners, and many volunteers. Teagan's spirit was unrelenting and he was hungry to learn and work hard.
We had a ribbon-cutting ceremony at the
garden
on September 20th to acknowledge and thank him for the process he went through and his accomplishments. Teagan spoke to about 50 people on a hot, summery afternoon, sharing about his impressive experience.
Feel free to come by the school and check out his work some time.
Thank you, Teagan!