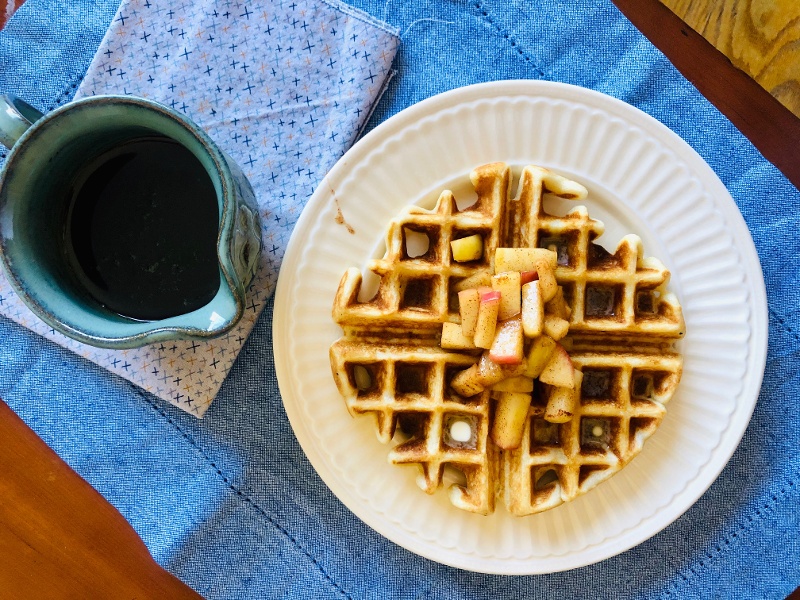 This year, we were challenged to create virtual versions of our traditional end-of-the-year events. Each one plays an important role in closing the school year and helping students transition to their next step, whether that is a summer off or preparation for college. Our staff has worked hard to capture the spirit of these events online, but one of the biggest challenges is making sure all the technical pieces work!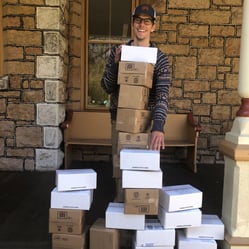 That's where Breakfast for Dinner comes in. C.J. (Head of School) with Residential Educators, Zachary and Mariah, put together a package for each family with the fixings for a pancake dinner, including Rock Point School Maple Syrup. On Wednesday, everyone gathered on Zoom to eat together and also to go over what will happen at some of these important events. Parents and students were able to ask questions and start to envision what Recognitions and Graduation will look like on Zoom.
While we can't all be in the same room, it was awesome to get together, share a meal, and get excited about what's to come! Below you can see our student Amilia's family recipe for German Pancakes. She says, "They are super good, kind of like a thick crepe, and not too sweet! We add fruit, jam, maple syrup, or cinnamon sugar on top!"
German Pancakes
Makes around 6-8 pancakes
4 eggs
one cup flour
one cup milk
pinch of salt (we use about half a tsp)
1. beat eggs until foamy
2. add flour, stir until smooth
3. add milk last, MAKE SURE egg and flour are smooth before adding milk, otherwise clumps will form
4. pour about a 1/4 cup onto a pan (we use non stick, but if you choose not to add a little butter onto the pan) and twirl pan until the entire base is covered in batter, cook until bubbles
5. flip and serve!
Enjoy!