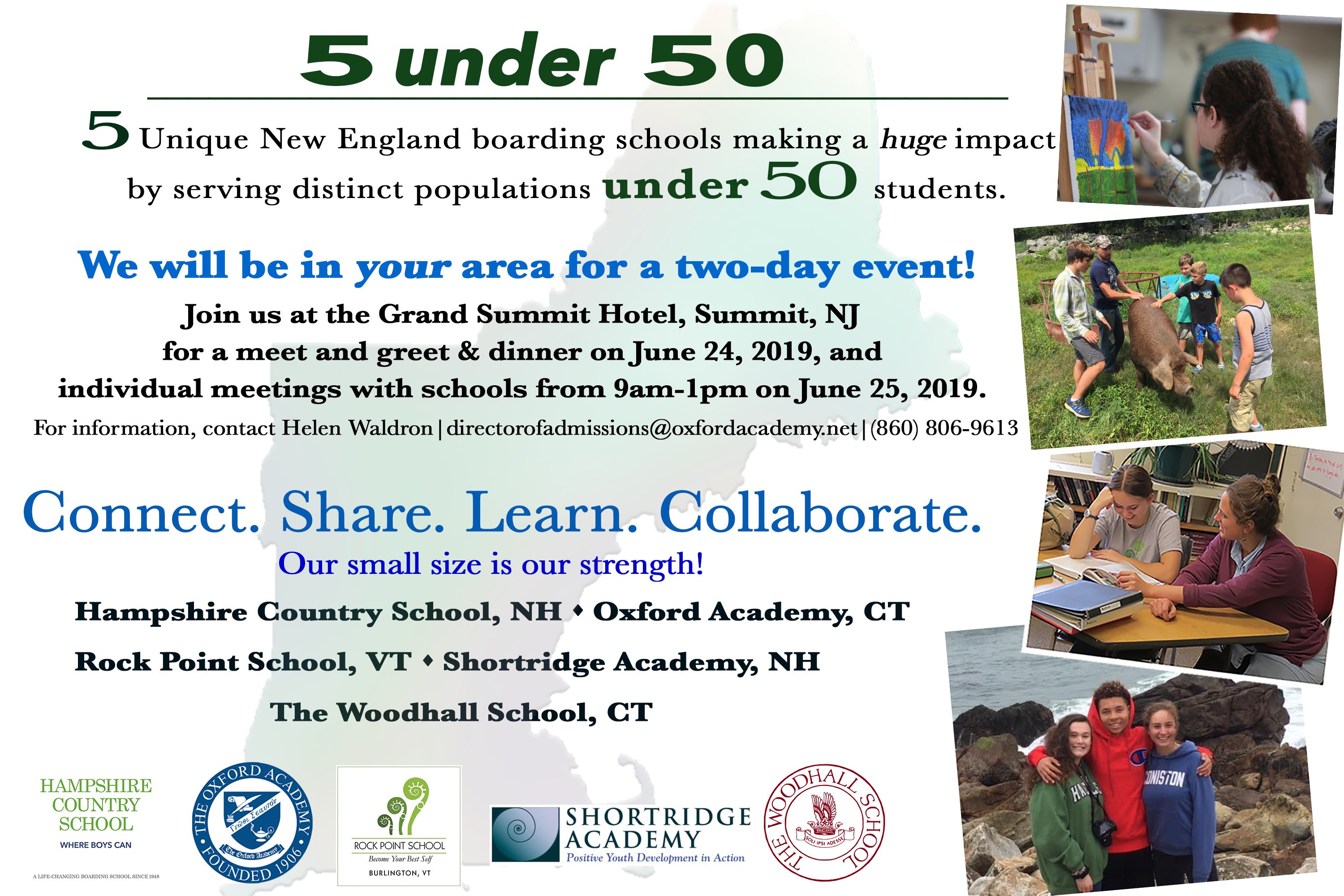 Hillary Kramer, our Director of Admissions, has been working with four other small boarding schools in New England to create a group called "5 under 50." These schools are teaming up to spread the word about the huge impact small schools can make in the lives of their students. Throughout the year, representatives from the schools will travel to meet with Educational Consultants to share what makes their schools unique. The next meeting takes place in New Jersey on June 24th.
Where: The Grand Summit Hotel, Summit, NJ
When: June 24, 9 a.m. - 1 p.m.
Who: Hampshire County School, Oxford Academy, Shortridge Academy, The Woodhall School, and Rock Point School
If you are interested in more information, please contact Hillary Kramer at hkramer@rockpoint.org or Helen Waldron, Director of Admission at Oxford Academy, directorofadmissions@oxfordacademy.net