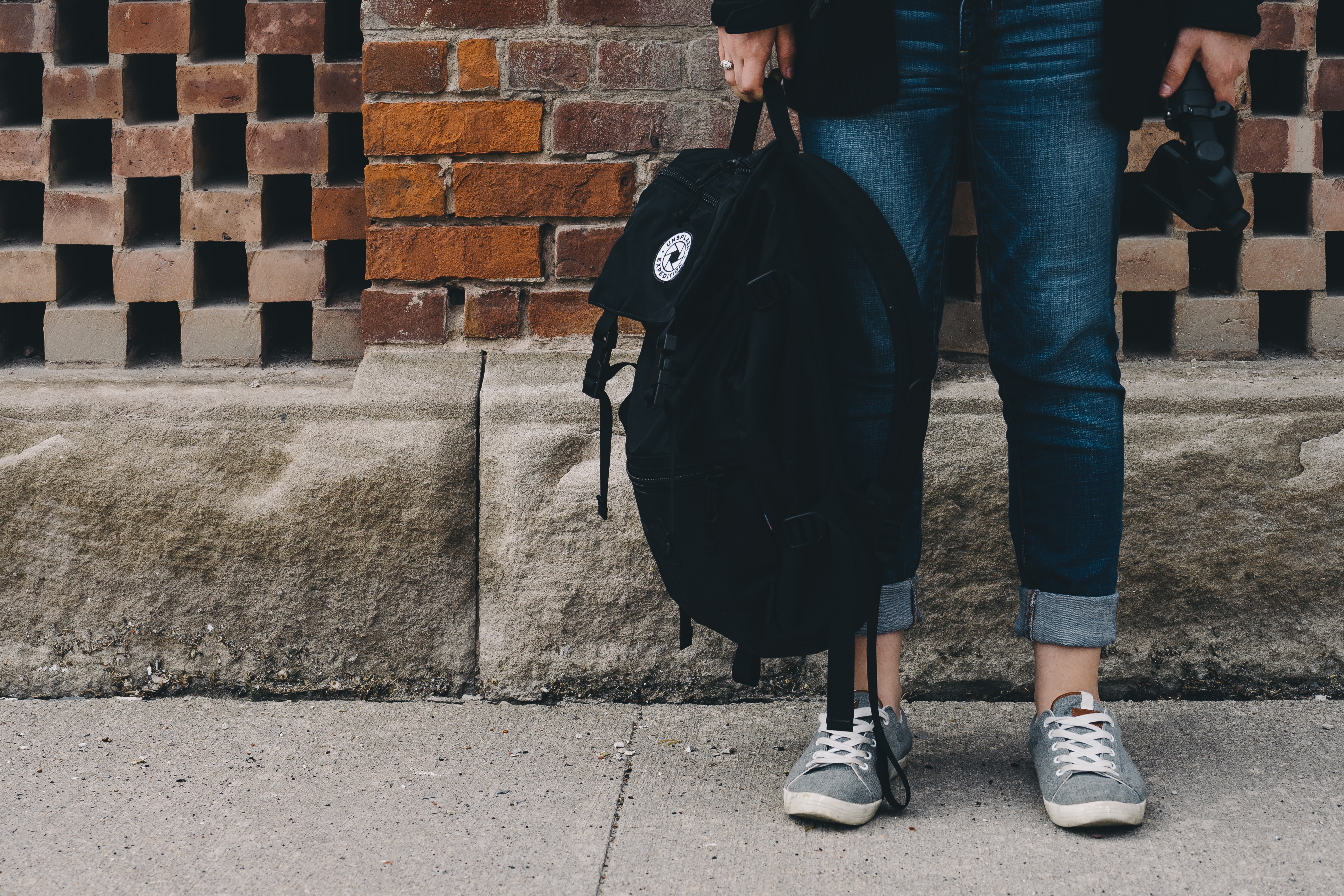 When I tell people that we have a Post-Grad option at Rock Point School, they sometimes ask me what that means. Some people may have heard of post-grad years for athletes looking for an extra year of high school to earn a college scholarship and that can definitely be the case for some students, but there are many other reasons why a student may be interested in a fifth year of high school.
Different students, different PG years
What a PG year looks like varies but it is an additional year after a student has technically earned their high school diploma to continue building their skills - academic, life skills, or social skills - to prepare for life after high school.
A new kind of Post-Grad year has emerged over this year: a PG year for students who have missed out on being at school during the pandemic. Some students missed rites of passage like school dances, class trips, and graduation ceremonies. Others may have missed the academic opportunities offered when one is physically in the classroom with peers and teachers. And still more students may want the chance to practice their social skills after a year of interacting primarily online. For many students, it's a combination of these issues that have them seeking an extra year of high school. Here are a few ways a post-grad year can help students get ready for college.
Academic support
Because of the pandemic, many students have gaps in their transcripts. Some students may have missed out on taking a lab science course because you can't do labs on Zoom! Many students struggled with mental health during the pandemic and may have missed some school. Even before COVID-19, there were a number of students who would benefit from another year of structured learning before heading off to college.
If a student is looking for more academic support in a PG year, finding a boarding school with small classes can be very helpful. Students in smaller classes tend to perform better across the board academically; beyond general benefits, having a PG year with smaller classes can really help a student zero in on the skills they need to develop. Teachers can give individualized support to a PG student, knowing what they will need to get ready for college. While some people may be concerned that a small school might not foster independence, a recent graduate of Rock Point School said "I was worried that such a small community would not prepare me because I would get too much help, but then I realized that having so much attention meant that the staff knew exactly how much to push me so that I was ready to be independent when I graduated."
Personal Growth
For many students, the leap to college after living at home with family is enormous. Having an extra year to mature is helpful for students who may be intimidated by the idea of living in a college dorm. At a boarding school during a post-grad year, students have more supervision and guidance from staff members than is available in a college setting, but they also may have to do some things on their own for the first time. For example, our staff can help students learn how to make a morning routine to get to class on time, or demonstrate how to use the laundry room. The structure provided by the boarding school schedule also helps students set aside time to complete schoolwork. One of our alumni recently told us he mimicked the Rock Point study hall schedule in college - one study session in the afternoon and one in the evening - which helped him stay on track.
An extra year of high school at a boarding school also allows students to weather challenging emotional moments with the support of a caring staff. For example, many students feel homesick in the first year of college, and at boarding school, staff members can offer support and teach coping skills for those feelings. For some students, handling complicated situations with friends or a relationship break-up can be hard and having one more year in a supportive environment can help develop more resilience.
Beyond the Classroom
A PG year is also a great opportunity to seek experiences beyond the classroom and there are many experiences available to students looking to pursue a career or special interest. Since many students who are enrolled in a PG year do not need to take a full course load, their schedule can be more flexible. This means PG students might be able to get an internship, volunteer position, or job. We have had students volunteer at the Humane Society, have an internship with a welder, or work at a local after-school program.
Another way students can explore the world beyond the classroom is through the arts. Students who are interested in building a portfolio for art school may want to spend extra time in the studio. It's also a great time to foster a relationship with a mentor to develop artistic skills. For students interested in theater, getting a part in a local theater production might be more possible with a PG schedule. We have even had students write and direct plays for the school!
Is a PG year right for you?
There are so many different reasons a student may want an extra year of high school, and it's important to weigh all the pros and cons. Ultimately, for many students, it can put them in a better place for college and living independently. If you are interested in discussing a post-grad year, work with your local guidance counselor or educational consultant to find out if it is the right fit for your needs.
Resources:
Supporting Students in the Transition from High School to College During the COVID-19 Crisis, The Education Trust
How Extra Year of High School Can Set Students Up for College Success
Why Do a Gap or Post-Graduate (PG) Year?
A Growing High School Trend: Opting to Take an Extra Year, New York Times