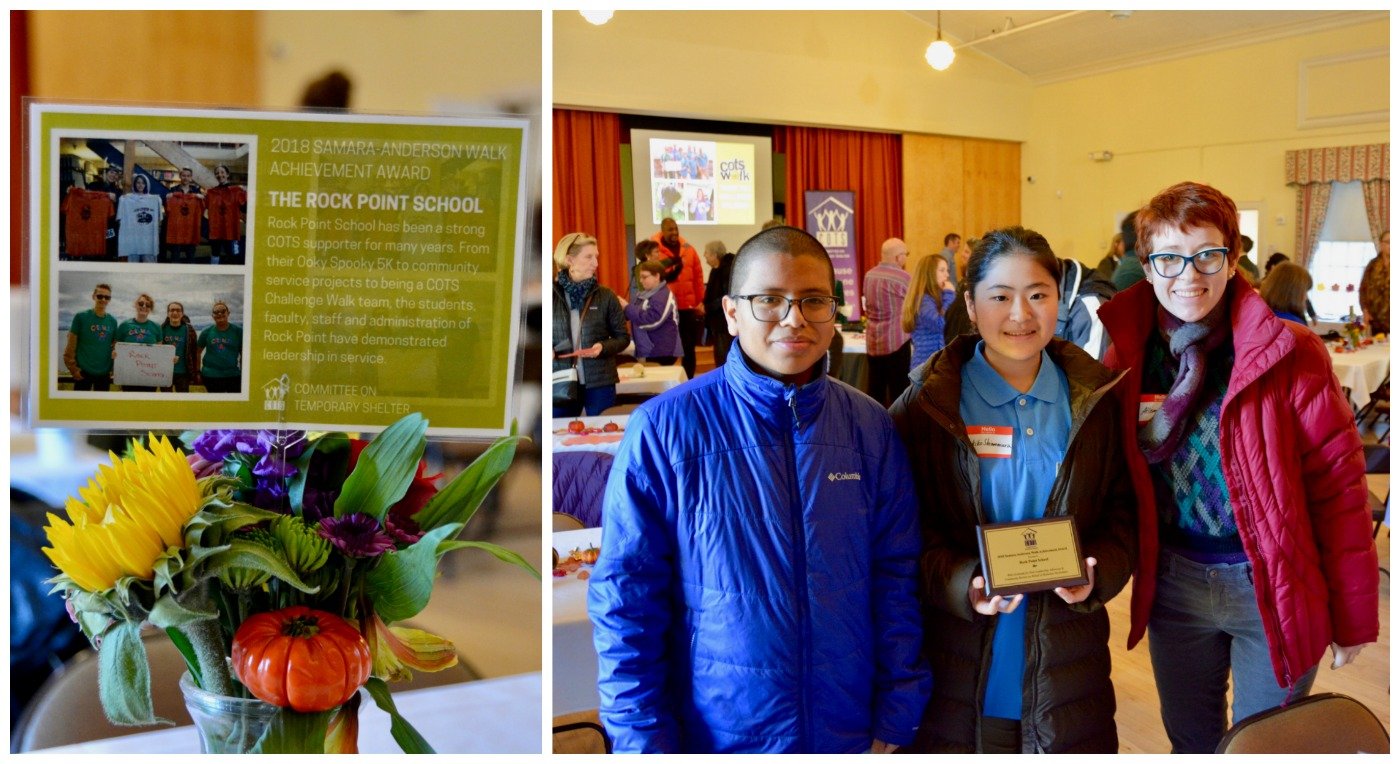 On October 26th, Rock Point School was honored to accept the Samara - Anderson Walk Award from COTS, Committee on Temporary Shelter serving Vermont. This honor is given each year to COTS Walk participants who have gone above and beyond in support of people – including children – who are homeless or facing the crisis of homelessness.
Our students completed community service projects throughout the year to benefit COTS, including an MLK Jr. Service Day activity that included creating kits for COTS guests based on their wish list, as well as organizing the Ooky Spooky 5k, and participating in the COTS Walk.
Students and staff attended the COTS Annual Meeting and Volunteer Appreciation Breakfast and heard inspiring talks from COTS Executive Director, Rita Markley, and Burlington Mayor, Miro Weinberger. Both spoke about the economy, housing crisis, and opioid epidemic affecting the lives of Vermonters as well as people around the country, and what COTS and the state of Vermont are doing to prevent more people from becoming homeless.
Our students are passionate about helping others and we are so proud to partner with COTS, as they do such outstanding work in our community.