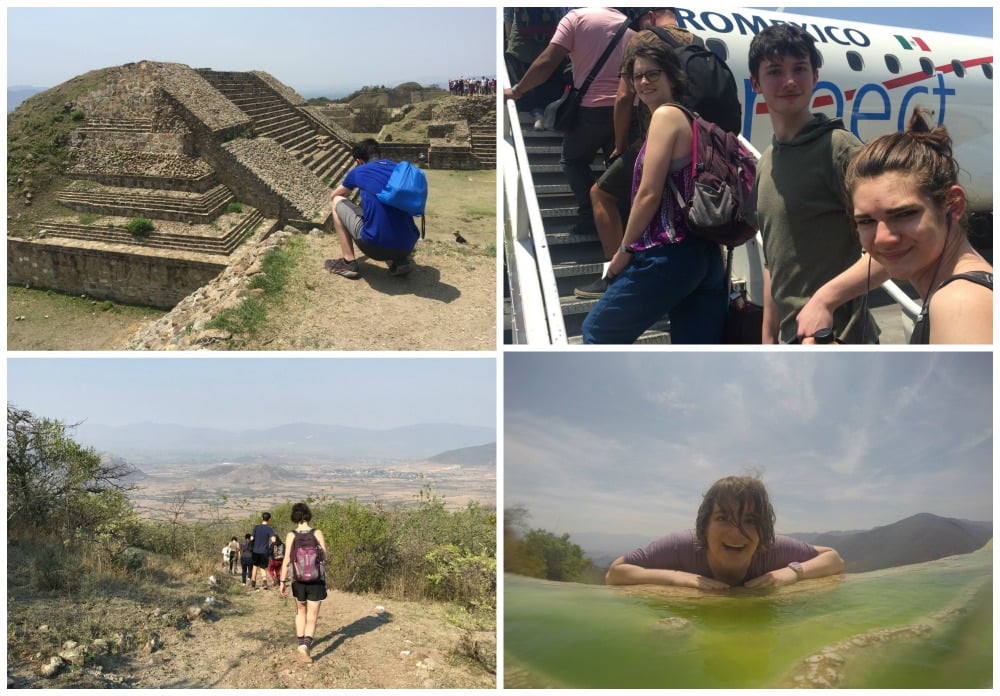 Over April vacation, five students and two staff members from Rock Point School traveled to Oaxaca, Mexico. The trip was in coordination with SURCO, a non-profit grassroots organization combining consulting, academic programs and local activism. While they were in Oaxaca, students did a homestay with local families, visited historical and cultural sites, and connected with local artists and educators.
Other highlights of the trip included a trip to the mountains to visit a local environmental restoration project where the community has spent years resurfacing the hillside and regrowing vegetation. They also visited a historical textile mill, which has since been turned into an art exhibit; and they traveled to see the geological wonder of Heirve el Agua, petrified waterfalls, outside Oaxaca. Finally, they visited a small village called Teotitlán where they worked with a Women's cooperative and learned more about rural living in Mexico.
Working with SURCO and visiting Mexico was an illuminating and formative experience for our students and we are excited to see how they have been inspired by the people they met there and the work they witnessed.