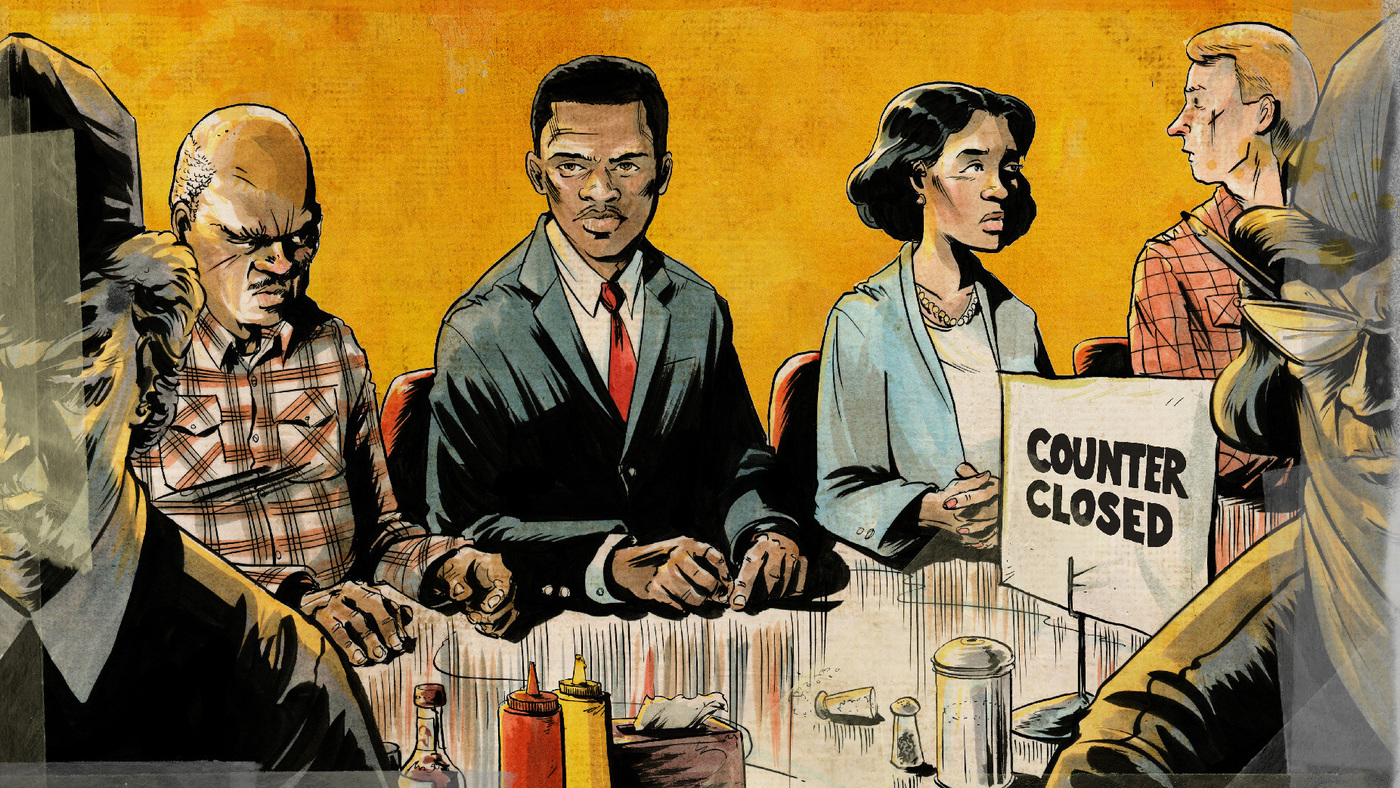 This year our students started the year reading the graphic novel March: Book One by civil rights leader and congressman, John Lewis, in collaboration with co-writer Andrew Aydin and award-winning graphic artist Nate Powell. Teachers selected this book, not only because it is an inspiring and compelling historical narrative, but also because it was the Vermont Reads selection for 2019. Vermont Reads invites people across the state to read the same book and participate in a wide variety of community activities related to the book's themes.
Book One tells of Lewis's childhood in rural Alabama, his youthful ambition to be a preacher, his inspiring interactions with Martin Luther King, Jr., and the nonviolent sit-ins he joined at lunch counters in Nashville to protest segregation. As one of our students, Sonja, said of the graphic novel, "The book addresses issues still deeply seated within the American world, and brings the civil rights movement back into today's spotlight, something that is often considered to be a very long time ago. The illustrations and visuals only serve to make it more powerful."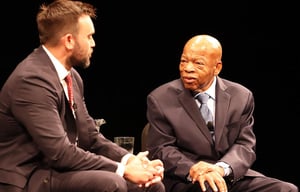 On October 8th, students and staff were lucky enough to be able to hear Congressman John Lewis and his coauthor, Andrew Aydin, discuss Book One at the Flynn Theater in Burlington. Lewis and Aydin talked about how Lewis' memories of the civil rights movement can bring urgent new life to vital discussions about diversity, society, and active engagement in one's community, in ways that are not just historical, but directly relevant to today's world. Isaac, a sophomore at Rock Point, wrote about seeing Congressman Lewis at the Flynn:
"The power Lewis carried with his voice could be felt around the room, and it made me realize a bit how these events actually happened and it wasn't just a page in a textbook. It also helped to have a more personally relatable experience, and to feel like he is not just an overpowering historical figure ... Overall it was a wonderful and enlightening experience about the closeness and power of the past, and also gave me more hope to what's to come."
Participating in Vermont Reads and getting the opportunity to hear Congressman Lewis speak about his experiences was extremely meaningful for all of us Rock Point School.
Top Image: From the Cover of March: Book One
Bottom Image: Congressman John Lewis and Andrew Aydin speaking at the Flynn Theater, image from Vermont Humanities Council