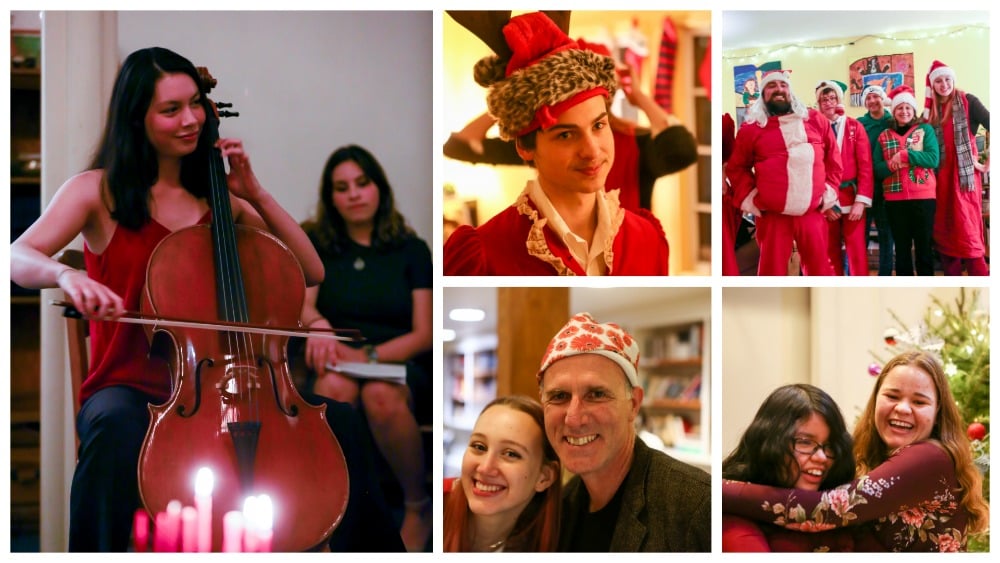 Before we left for our longest vacation of the year, we gathered to celebrate together. In the chapel, we sang holiday songs, shared stories and poems, and pondered how we can find light in the darkest part of the year.
One student shared a story called "The Quiltmaker's Gift" about a generous quiltmaker who teaches a greedy King to appreciate the joy of giving. Another told a story of her family celebrating the Winter Solstice. Two more helped light the Menorah, while our resident cellist played for us through the whole service. Finally, C.J. shared a poem called "Small Kindnesses," by Danusha Laméris, which you can read below.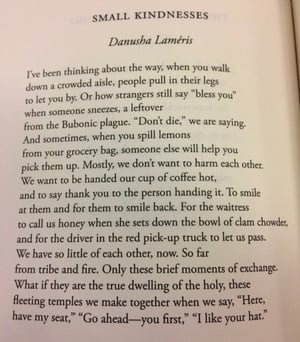 After a delicious dinner, it was time to exchange our Secret Santa gifts. The Senior Class transformed into a merry group of Santas and passed out some incredibly thoughtful gifts: a portrait of a beloved pet, a cutting from a cherished plant, a favorite sweet treat.
These gifts of time and talent we share with one another illustrate what makes our small school so special: we build a community that nurtures and respects each student, we celebrate all that makes each student unique, and we create opportunities for each student to share their gifts with the people around them and often in ways they have never done before. There are challenges and vulnerabilities (we often hear "I don't know that person! I can't make anything good!), but with gentle and consistent encouragement, we gather in the school's library to share our gifts with each other.
May we all share our unique gifts this holiday season. Happy Holidays and thank you for being a part of our community.