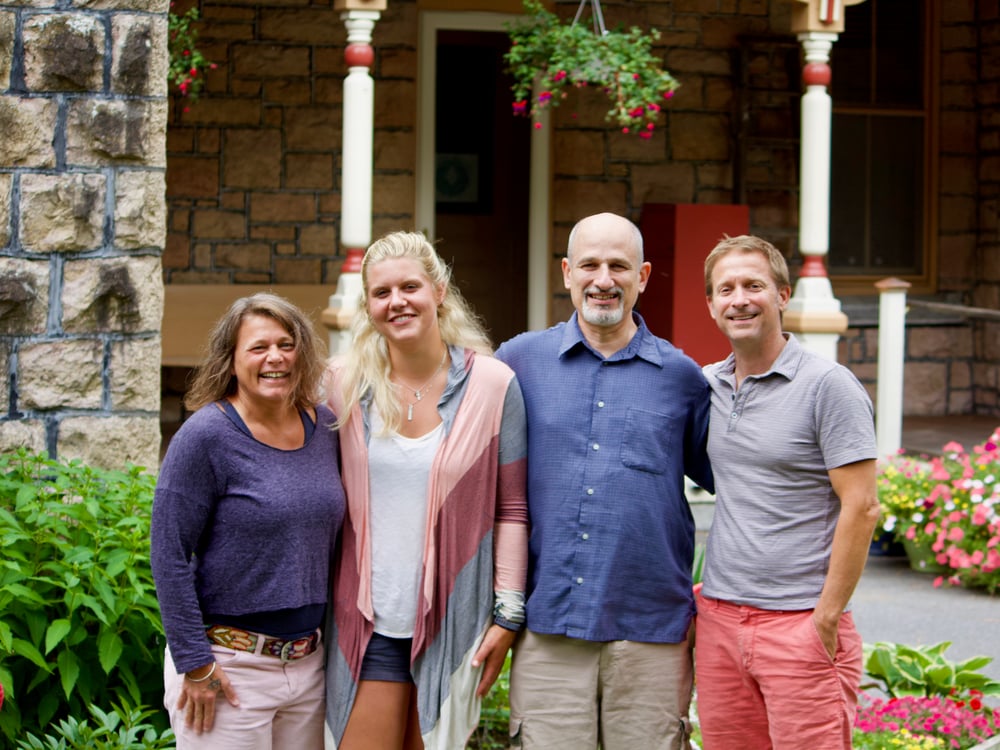 We are excited to introduce you to our new staff members! They have been through two weeks of training and meetings and are ready to dive into the school year. Each one brings new energy and perspectives to our staff and it has been awesome to hear them share their ideas as we get ready to welcome students on Sunday.
From left to right in the photo:
Jeanine Garella started at Rock Point School in the spring on the Residential Staff. She has been teaching Physical and Outdoor Education for the past 17 years at an independent school in Pennsylvania. She enjoys year round outdoor activities and loves to encourage students to get outside, and challenge themselves with new adventures.
Alyssa Barrett grew up in Vermont and joined our Residential Staff this summer after being a field guide at True North. She is passionate about the intersection between the outdoors and mental health and wants to share her love of Vermont with Rock Point students through hiking, running and more!
Michael Coleman is starting at Rock Point as our Math Tutor! Mike has taught undergraduate students in applied mathematics and mechanical engineering at Cornell University and The University of Vermont. Most recently, he has been the vice-president of E.A.S.Y. LLC, a company he co-founded, that produces freehand drawing technology and learning materials for the blind and visually impaired. Mike loves working with students one-on-one, trying to adapt to their learning styles and finding ways to meet their learning needs in concert with them.
Hans Manske is the newest member of our academic team! Hans moved to Burlington in 1998 to help open Vermont Commons School where he designed the Environmental Science and Math curricula. For the last six years, Hans has been the owner of SoYo Frozen Yogurt in Burlington's South End. Hans is excited to be back in the classroom again and can't wait to help our students have fun with math.