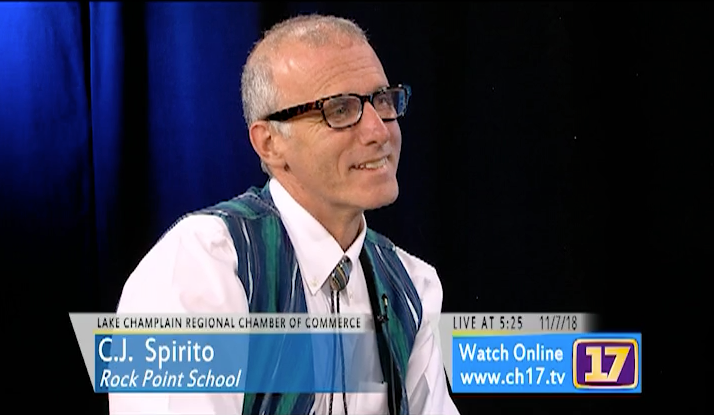 Head of School C.J. Spirito was interviewed by the Lake Champlain Regional Chamber of Commerce President Tom Torti on Channel 17 public access TV to discuss the impact of Rock Point School in our Burlington community and the academic options for youth who "walk to the beat of a different drummer". Or, as C.J. states, are "kind of underdogs".
Tom Torti referred to the School as "an asset to our community" and highlighted the beautiful Rock Point lakeside campus in his introduction. C.J. shared the culture, and education program of Rock Point School and the types of students who thrive there. He also discusses some of the history and impact of Rock Point School within the community, from when it was first opened as an all-girls school in 1928, to today, a unique boarding school where all young people can find a place where they are valued, understood and belong.
Enjoy these two short excerpts from the interview below!
You can watch the full 30-minute interview here on Channel 17's website.
C.J. speaks to Tom Torti about the students who enroll at Rock Point School
C.J. touches on why the teachers and staff are drawn to Rock Point School