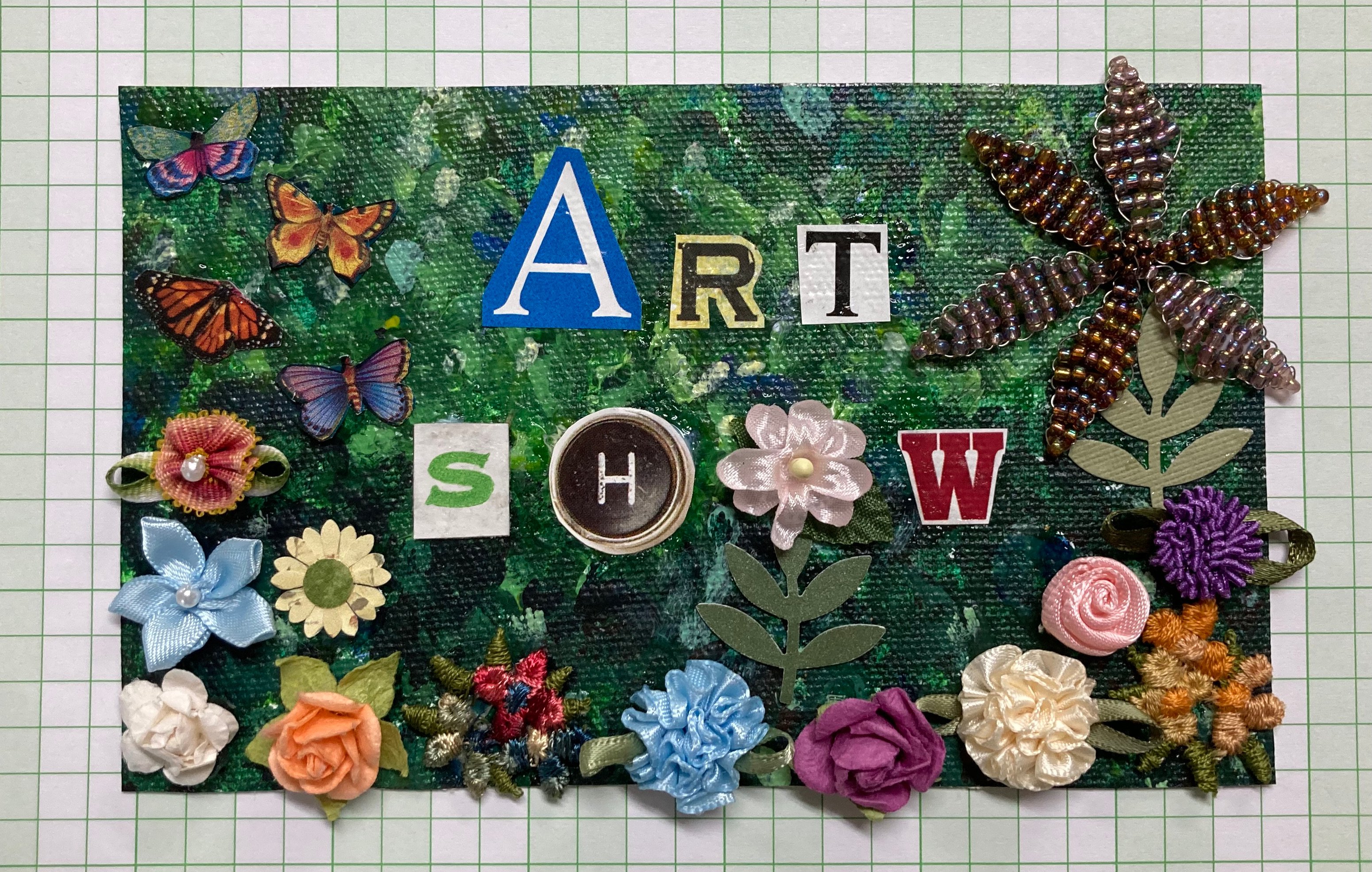 You're invited to the Rock Point School Art Show! Student art of all kinds from mixed media to mosaics will be showcased in two new ways:
Online Auction May 6th at 5 p.m. - May 8th at 7 p.m.
You can view students' art and bid on pieces you like here.
If you can't be here in person, the online auction will give you a chance to see and possibly purchase the amazing art our students have created this school year.
Outdoor Art Show May 7th, 5 p.m. - 7 p.m. at Rock Point School


Free and open to the public! Student art will be displayed on the school grounds, weather permitting. We hope you'll take a stroll through the wooded paths around the school building and join us in celebrating the abundance of creativity our students have to offer.
In-person perks also include the opportunity to view momentous mosaics collectively designed and crafted over the course of three years—each! You can also visit the local "fairy houses" between student music performances throughout the evening! Use the button to RSVP:
All bidding and purchases will happen via the online auction site here. Wi-Fi and mobile data access are limited on campus, so if you are attending the in-person show, it would be best to enter your bids online before and/or after your visit. In addition to supporting our emerging artists, 10% of your winning bid will help fund our arts program!
Lucky winners will get a confirmation email with delivery options, including shipping art for an additional cost of $7 per piece, and options for in-person pickup.
A few important notes about attending the Outdoor Art Show in person:
All attendees must wear masks and practice physical distancing with people outside of their household.
Due to Coronavirus concerns the school building is closed to the public. We will have portalets available for your use.
Please RSVP so we know how many people to expect and can plan accordingly.
Please walk, bike, or carpool if possible!
There is limited parking available on campus and on Institute Rd.
Parking and traffic challenges can occur due to the proximity of North Beach.
We will be checking RSVP's at the Rock Point Road gate.
If it is raining, the outdoor art show will be canceled—Sorry, no "rain date."
The online auction will happen, no matter the weather! Starting at 5 p.m on May 6th and closing at 7 p.m. on May 8th. If you're questioning the weather, feel free to call the school to check the status of the event at 802-863-1104.
Near or far, fingers crossed for good weather! Online or in person, we hope you'll attend the Rock Point School Annual Art Show!