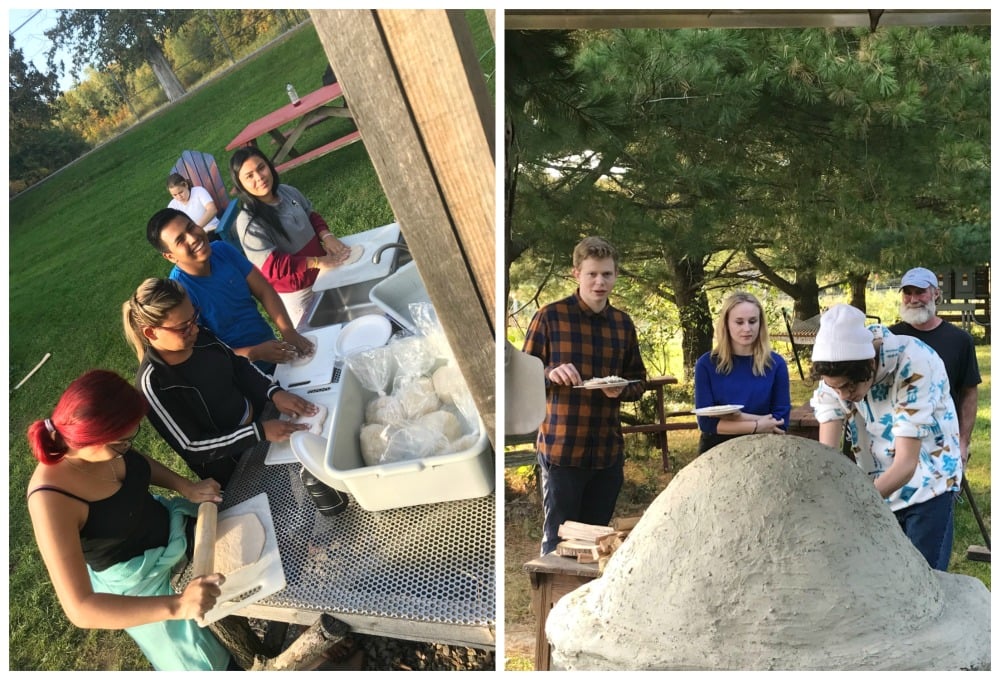 On October 11, we hosted the
Daughters of Corn Dance Troupe
from Compas De Nicaragua, the organization we collaborate with when
we travel to Nicaragua
. We shared pizza and conversation with the young people in the dance troupe at the outdoor pizza oven.
The dance troupe tours the northeast and some of the coast performing traditional Nicaraguan dance
to renew interest among adults, youth and children in the traditional dance forms. The troupe has now visited over 15 states and carried out nearly 100 performances at theatres, universities, high schools, churches, and cultural centers.
Rock Point School has taken several trips to Nicaragua with Compas de Nicaragua, which focuses on supporting a woman's collaborative based in Managua (Women in Action); and helping women in rural La Paz make money for their households through growing and selling coffee (farmers co-op). We love hosting the dance troupe when they Vermont!