Explore and discover with Rock Point School this summer!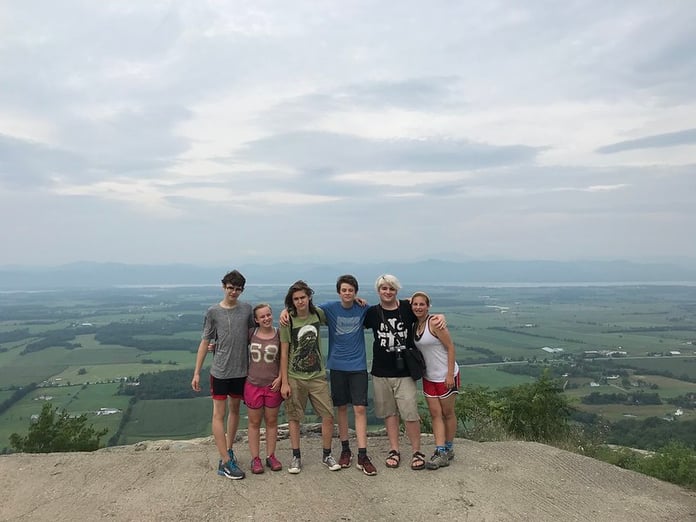 Rock Point School summer session offers a chance for a fun, healthy summer and an interdisciplinary approach to learning, both in and out of the classroom. We invite students to explore the world around them with a naturalist's lens. We especially enjoy the way Burlington, Vermont comes alive in the summertime!
The 2020 Summer Session will take place June 29th - August 7th. Students can come for the entire six weeks, or sign up for a shorter session.
The summer consists of outdoor adventures as well as a chance to earn credit in areas of interest through experiential learning. In the morning, students have the opportunity to explore elective choices like gardening, sports and activities, arts and crafts, or work on earning an academic credit. The afternoon will consist of exploring in and around Burlington, taking advantage of the lake, nearby hikes, and fun events on Church Street.
During the week, we will also go on expeditions around Vermont, learning about the history, culture, and economy of our state, while also exploring the natural beauty. In previous summers, we have visited the state house in Montpelier, the Ben and Jerry's factory in Waterbury, the art museum in Middlebury, and Ausable Chasm in New York.
Our summer session is an excellent way to have a fun and productive summer, and get a taste of what Rock Point School is all about. It's a great mix of new and familiar students that quickly develops its own close-knit sense of community.
Ready to come to the Rock Point School summer session? Check out our Summer Session Applicants page for what to do next.
See you in the summertime!