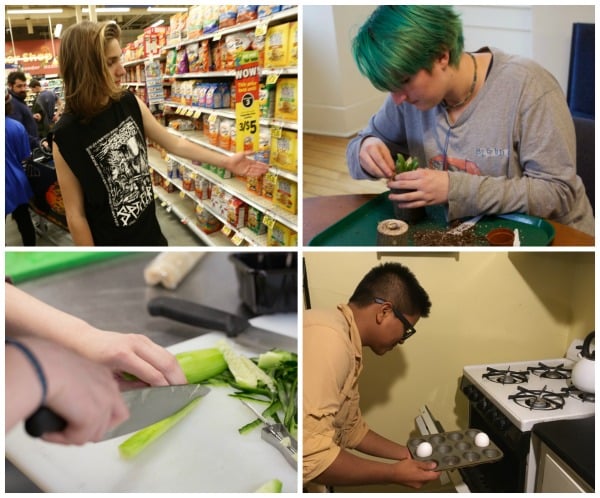 For the past twelve years, our Residential educators have offered a "Wellness" class on Thursday evenings. This class generally covered topics related to health, wellness, and well being. This September, staff met with the students to discuss what direction they thought the class should take this year. Students were clear that they wanted the class to be more about concrete skills, activities and topics aimed at life after high school. They came up with a great list of topics and our new "Life Skills" class was born!
Wellness is certainly a life skill and some of the topics covered are directly related to wellness, such as "grocery shopping for healthy food on a budget" and "stress management skills," but other topics have a wide ranging scope. Here are some examples:
Job applications and interviews - everything from who should be your reference, to common interview questions, to what to wear!
Writing checks, tracking balances, and using online banking
Online safety and social media management
How to boil an egg

Making a natural healing salve from beeswax, essential oils, and other natural ingredients
Overall, students have been enthusiastic about these classes and really engaged in the topics. It's been a fun, educational addition to our Thursday nights!