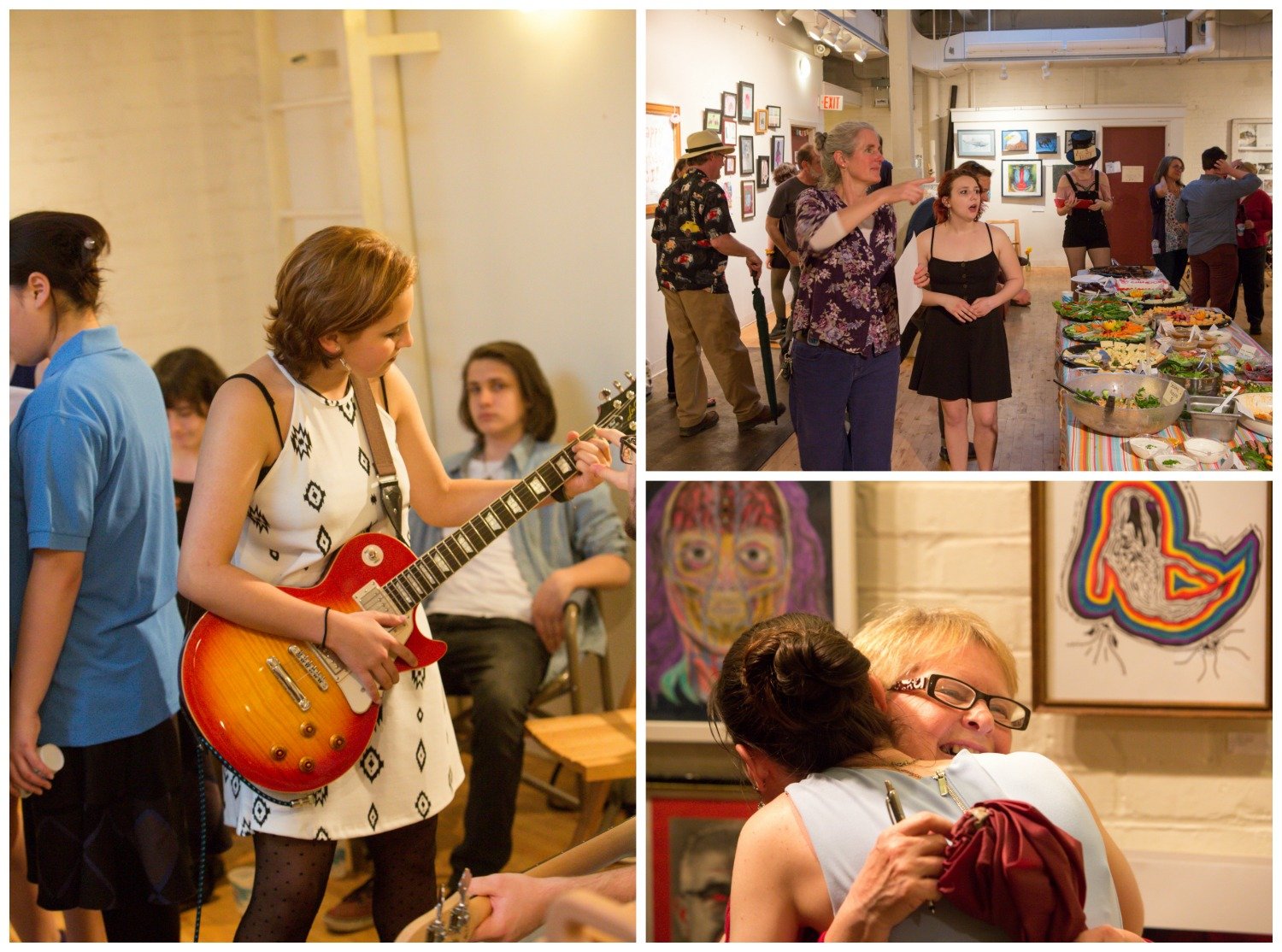 Our 18th annual art show went off without a hitch! The art on display was beautiful and demonstrated the breadth of student talent. Stained glass, mixed media pieces, photography, block prints, paintings, and doodles decorated the walls of the Rose Street Gallery to much acclaim.
As usual, students planned and organized the show with guidance from Jean Waltz, our art teacher. In addition to hanging the show, selling art, and playing music, students also prepared a delicious array of snacks.
The evening was especially wonderful because it was C.J.'s, our Head of School's, birthday! We celebrated with cake and the traditional Rock Point School birthday song. We are so grateful to everyone who was able to come to the show and we were particularly happy to see so many alumni!
If you'd like to see all the photos from the event, click here to see the Flickr album.