Residential Staff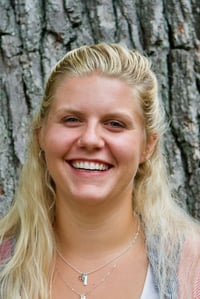 Alyssa Barrett - Residential Educator - Came to Rock Point School in 2019
Alyssa grew up in Montpelier, Vermont and returned to her home state after graduating from St. Lawrence University. She worked as a Feild Guide at True North Wilderness to pursue her passion in the intersection between the outdoors and mental health. In her spare time, Alyssa goes backpacking, running, and makes art. Recently she has traveled to Norway and Alaska. Alyssa wants to share her love of Vermont with Rock Point students and help them establish a sense of place in their time here.
B.S. in Psychology, St. Lawrence University
Jeanine Garella - Residential Educator - Came to Rock Point School in 2019
Jeanine comes to Rock Point by way of Pennsylvania. She has been teaching Physical and Outdoor Education for the past 17 years at an independent school. She enjoys year-round outdoor activities and looks forward to connecting students with nature and the local community. Skiing, sailing, running, and biking are some of her favorite pastimes. Jeanine is excited to be part of Rock Point School, encourage students to get outside, and challenge themselves with new adventures.

A.A. Harford Community College
B.A. Millersville University of Pennsylvania
M.A. The University of Montana, Missoula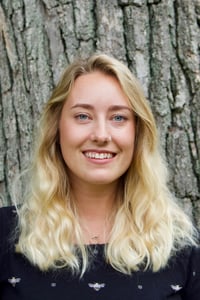 Mariah Kelley - Residential Educator - Came to Rock Point School in 2016
Mariah was an intern at Rock Point School in her senior year at Saint Michael's. While at Saint Michael's, Mariah was also inducted into Psi Chi, the psychology national honors society, for her great work in the psychology department. After graduating, Mariah joined our team officially and moved in to the dorm! Mariah is looking forward to sharing her love of making art and going on hiking adventures with students.
B.A. Psychology, Saint Michael's College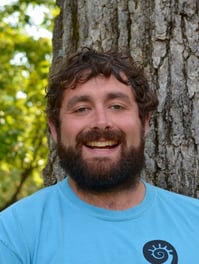 Collin O'Leary - Head of Residential Program - Came to Rock Point in 2003
Collin graduated from Johnson State College and started working at Rock Point the following year. He enjoys hiking, camping, fishing, skiing, and any other activity that gets him outside. Besides working in the dorm, he is also responsible for offering community service projects to the students and works with outside groups from the community who come to RPS for days of service work. Collin resides in North End of Burlington with his wife, daughter, two border collies, and some chickens.
B.A. Johnson State College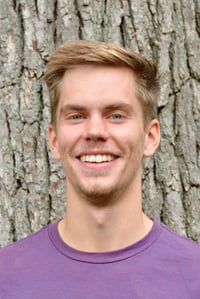 Zachary Whiting - Residential Educator - Came to Rock Point in 2018
Zachary has been working in the experiential education field since 2013 instructing teens and adults on challenge courses, teaching skiing, and leading canoe expedition. He enjoys playing new board games, throwing around a frisbee, and playing ukulele in addition to always seeking new outdoor adventure opportunities. At Rock Point, he wants to bring new ideas and activities to the community and make sure we are laughing as much as possible!
B.S. Kinesiology, Outdoor Education, University of New Hampshire