Our Staff
Staff members at Rock Point School are enthusiastic, educated, creative and fun people who are committed to spending time with young people and helping them to navigate the path to adulthood. Teachers, dorm staff and members of the administration strive to create a friendly and positive atmosphere where young people can thrive. Many of our staff members have been at Rock Point for years (some of them decades!) and their dedication and experience shines in the work they do with our students, while our newer staff members bring fresh ideas and energy to our school!
The faces may change over the years but the core characteristics of the students and staff members stay the same.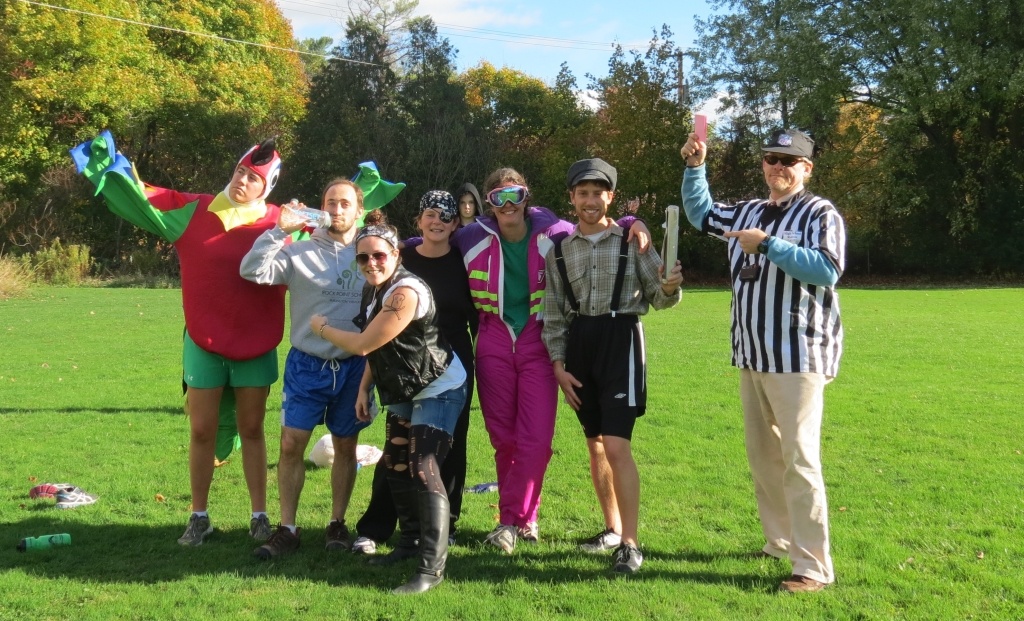 Staff members at the annual Halloween Staff v. Student Soccer Game!