Summer Session July 5 - July 29, 2022
Rock Point School is offering a dynamic summer "day" session to keep the academic juices flowing while having some great Vermont summer fun!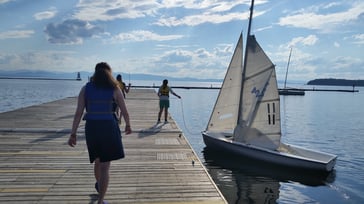 The 4-week session will include different core discipline (English, Math, Science, and History) projects every week, providing experiential class time in the morning. Students can earn up to 1/4 high school class credit with full participation in our summer program!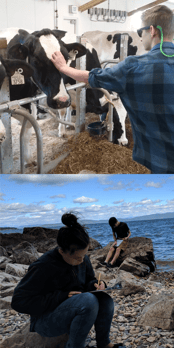 In the afternoon, students will head out for a variety of summer activities. Such activities may include sailing at the Community Sailing Center, skateboarding with Burton Chill, and geocaching adventures in "secret" locations around Vermont.
In addition, we will be working with local partners to provide community service one afternoon per week. There will be one movie night on campus, including making pizza in our outdoor oven, and one overnight camping trip. And of course, there will be some afternoons that are just spent swimming in the lake!
Our summer session is an excellent way to make friends, have new experiences, and learn with the support of Rock Point School faculty. Develop your academic skills in a welcoming, fun, and nurturing environment
.
Reach out to our Director of Admissions, Hillary Kramer with any questions.